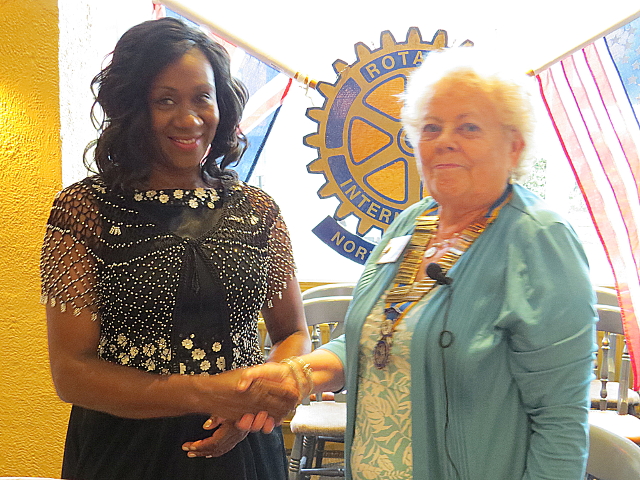 Our meeting on 16 August 2017 was a business meeting, but it started with the long-awaited induction of Joy Ogbechi who has joined the Rotary Club of Northwick Park, having formerly been a member at the Rotary Club of Abuja Metro in Nigeria.  Joy's classification is Construction – Legal Management.
The Club was concerned at the detailed report received from our District International Service Chairman on the mudslide in the Sierra Leone capital – Freetown.  There was a short debate on what to do about the disaster, and the Club decided that it would pay for two Rotary Shelterboxes (www.shelterbox.org), each of which provides a tent home for 10 people complete with tools, building materials, sleeping bags and cooking utensils.  The boxes have already been shipped, but Club members understand that the stock of boxes must be replenished as quickly as possible.
There was an appeal for a Club Archivist to look after the Clubs historical records – the Club will be 40 years old in 2018!  It was agreed that all members would bring their archive materials to the meeting on 10 January 2018, so that some sorting can take place.  Also the date for the Club's 40th Birthday Party was announced – Saturday 29 September 2018 – SAVE THE DATE!
There was a debate on when to hold our annual International Meal.  Some wanted 13 May 2018, some wanted 8 October 2017, and some wanted both!  And further on the subject of hospitality, our weekly wine raffle has nearly exhausted the stock of bottles, so we had a discussion on what to do next.  The proceeds from the weekly wine raffle fund toiletries for a children's centre in Ukraine.
And with that, another business meeting was complete, and everyone welcomed Joy into the Club!