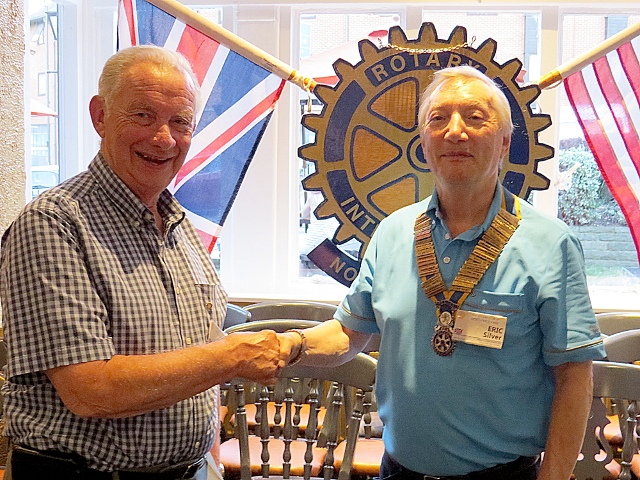 At a Business Meeting on 5 July 2017,  the Club took the opportunity to tidy up some matters of process that needed to be recorded.
First and foremost, with no picture coming through of our new member's induction to the Club, we went back in time and re-inducted Brian Durbin into the Club (see above).  This had been the last action as President by Eric on 28 June 2017, but no report or photo had been found. Brian has the Classication Pharmaceuticals – Retail & Export.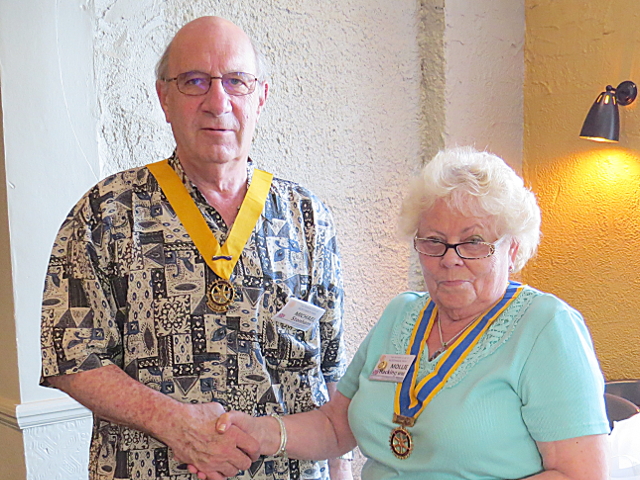 Another matter that had not been recorded was the induction of our President Elect, Mike Stonham.  On the handover evening, Mike had been hard at work as an Assistant Governor with another Club, and so had missed the event.  He was inducted properly on 5 July 2017.
On another item of business, a proposal to sign up to the Data Management System, offered free of charge to all Rotary Clubs in Great Britain and Ireland, was debated.  After a quick check to make sure that the Club was quorate, a vote was taken: For 18, Against 0, abstentions 0.  So the club has taken an extra step forward into 21st Century!