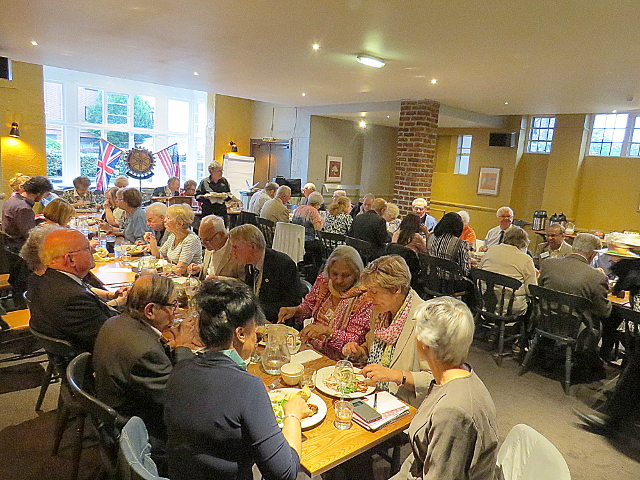 The Club Handover Meeting on 28 June 2017 was a hit – our room was packed solid with Rotarians, visitors, spouses and friends.
After a good meal at the Beefeater in Kenton, President Eric gave a short but fact-filled summary of the year; not everything had gone to plan, but that is always going to be the way in any human endeavour.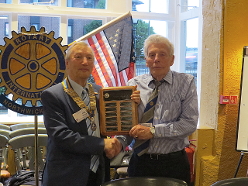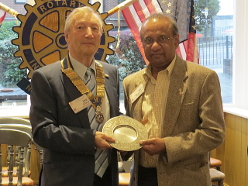 President Eric recognised several of the Club Members for their achievements over the past 12 months. Rotarian John Cone was awarded the Ian Munro Rotarian of the Year Shield, Siva Thaimann was awarded the Richard Cooke Fellowship Plate.
Sandy Myrants was awarded the Francis Hickman-Smith Boomerang for her work on International Service, and Ritu Kapur was awarded the Service above Self Shield.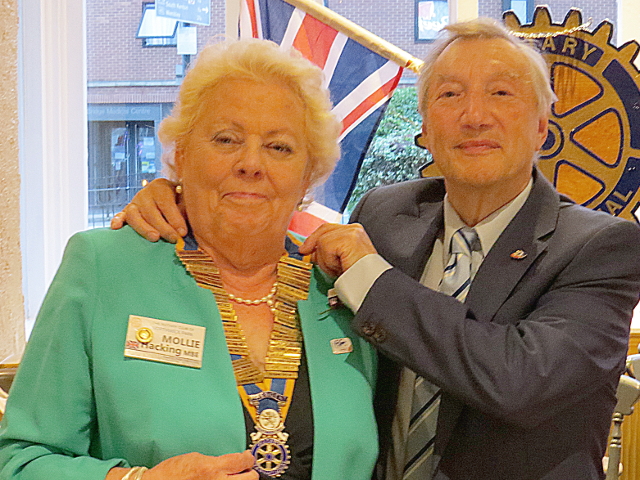 President Eric then passed the chain of office to President Mollie who inducted her officers and talked about her goals for the coming year.  Her main emphasis will be directed towards expanding the friendship and the team feeling in the Club activities and projects.
And with that, another Rotary Year had turned and the wheel started its next rotation.