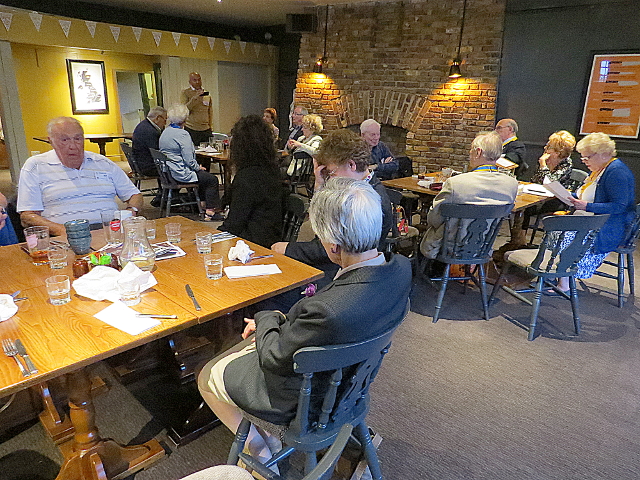 Our meeting on Wednesday 07 June 2017 was our Club Assembly meeting, the occasion on which the leadership team for the next Rotary Year, starting on 01 July 2017, propose their programmes for the coming year.  We heard that two members were still suffering ill health, and all the Club members present wished Bob and John speedy recoveries.
There was then a brief shuffling of chairs, and the new team that were present on the evening came to the fore.  President Elect Mollie gave a short talk on the need to work as a Team, because then everyone will feel better and be happier.  The membership of the Club's Committees has been adjusted with a view to trying to do more in the community.
Community will be led by John C, assisted by Lucille, Mike and Mollie.
Fundraising will be led by Ritu and Ros, assisted by Doug, Narinder and Siva.
Foundation will be led by John E and Robert B.
International will be led by Sandy, assisted by Siva, Jo, Amrit and Helen.
Youth will be led by Pankaj, assisted by Rachelle, Di, Stuart and Roy.
Vocational will be led by Pushi, assisted by Di and Andrew.
Highlights for the coming year include continued support for Felsted Aid, and Mary's Meals, Shelterbox, Water Aid, and Malaria Bed Nets.  Classroom Box and Shoebox will feature next year, as will Microfinance and Economic Development overseas. Youth aims to achieve greater levels of participation in our competitions, and work will continue on setting up an Interact Club in a local school.  We will also try to find an entry for Youth Makes Music at the Royal Festival Hall on Thursday 22 February 2018.  The Youth Exchange Camp will also reappear.  The Club will be fundraising as usual at the Pinner Village Show, as well as at Christmas in the streets and supermarkets, and the plans will continue into 2018.  The Club will host another Rotary Scholar, and will consider a District Grant from the Rotary Foundation.
Mollie concluded by describing that we needed to concentrate on what we could do, and working together we could deliver for our community.  Assistant Governor Mike summed up stating that he was quite excited by the programme, and could see a busy year ahead. He added that a busy Club is usually a happy Club.
It was then back to business for the remainder with a report from our Treasurer, and a declaration of the subscription for the next 12 months.  We were also given the balance on our Charity Fund.  There was a discussion about our new room layout which we will keep.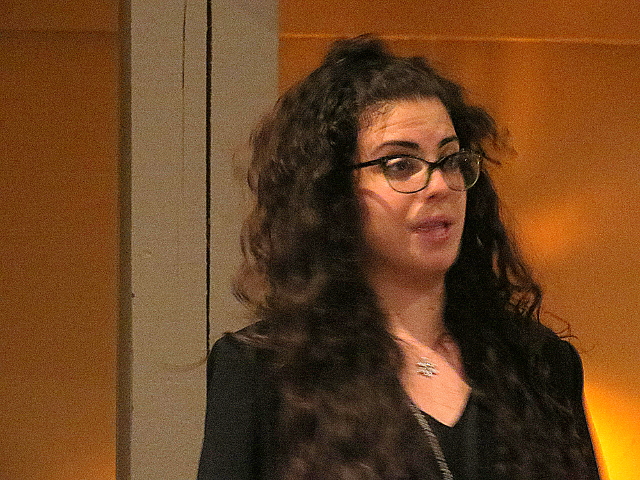 Our scholar Teresa attended part of the meeting, and expressed her thanks to the Club for all the support she had received during her year in London.  She will now be working for the World Health Organisation in Geneva.