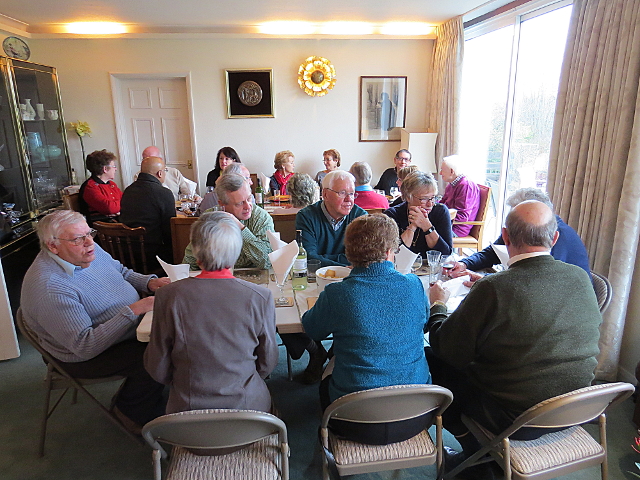 Members of the Club were invited to Sunday Lunch with our District Governor Helen.
Helen, supported by her friends, put on a wonderful lunch with a cold collation as well as hot items. There was then the ultimate temptation with a large selection of desserts.
All the Club that were there had a superb time, and are most grateful to Helen for all her hard work. But Helen turned the event round as an opportunity to thank the members of her Club for the support she had received.
Not much else happened that day – apart from slow digestion of an exceptional meal!