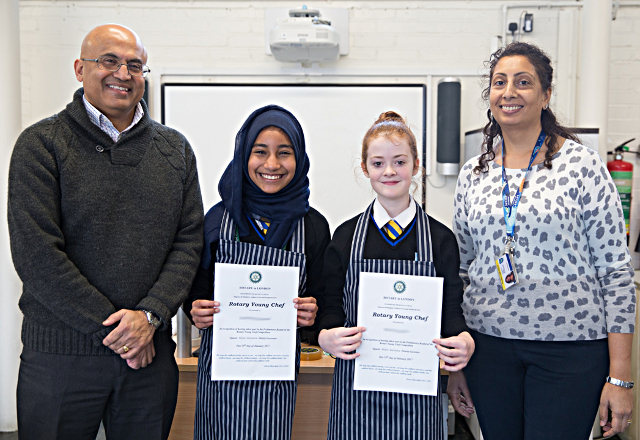 Pictured here are two successful entrants in Round One of the Rotary Young Chef competition being organised in North West London in 2017.
We are not sure who prepared which of the two dishes, but they certainly both look good enough to eat.
If your school is interested in putting forward an entry for next year's competition, please contact the web master below.