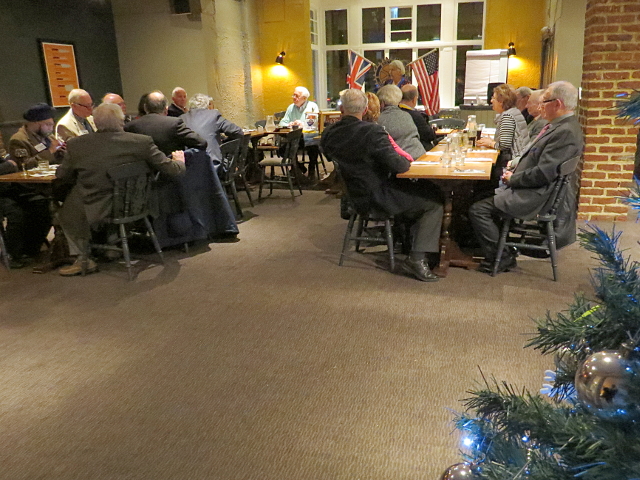 Our meeting on 06 December 2017 was our Special General Meeting which was well attended.  Before the business got underway however, we had plenty of good news including the progress on our fundraising activities so far, getting into the local newspaper twice with the same story, and how Rotary were able to contact Santa Claus at very short notice for a Children's Christmas Party in a local supermarket!  We also had a report on our member Siva, who is making a good recovery.  We also learned that our member Stuart was going to become a Friend of the Club owing to health issues and travel difficulties. The magazine question was resolved, and the Club opted for the online edition of Rotary Today, and the board for Youth Makes Music tickets went around the Club.
We then received the following election results in the Special General Meeting:
| | |
| --- | --- |
| Club Office for 2018-19 | Rotarian |
|  President | Mike Stonham |
| President Elect | Rachelle Goldberg |
| President Nominee | Di King |
| Club Secretary | Di King |
| Club Treasurer | June Nathan |
| Assistant Secretary | TBA |
| Assistant Treasurer | Robert Bunn |
| RIBI Conf Rep 1 (and standby) | Di King (John Evans) |
| RIBI Conf Rep 2 (and standby) | Helen Antoniou (Mollie Hacking MBE) |
The Club's accounts for the year 2016-17 had been examined and published earlier.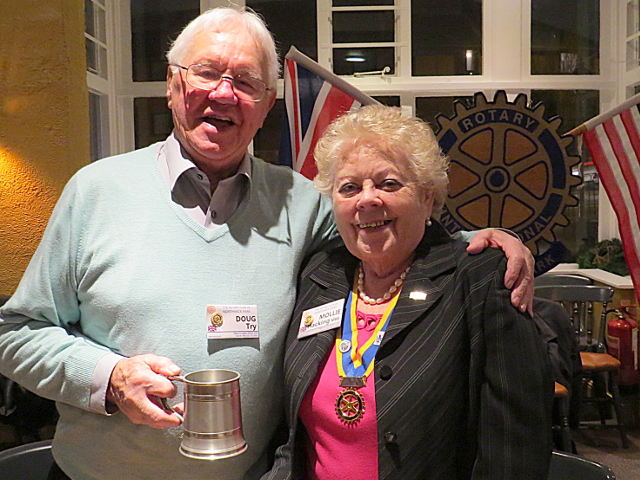 Club Member Doug was then awarded the Fellowship Cup for all his lengthy negotiations with Santa and the Elves for the real Father Christmas to appear at our supermarket collections.
Lastly, a Club tradition was dropped.  At all Club Business Meetings, Officers and Past Presidents have worn their collars and jewels.   Club Officers and Past Presidents, apart from the Club President, no longer have to wear their jewels at Club Business Meetings unless requested by the President.  It was all part of moving into 21st Century, we were told!