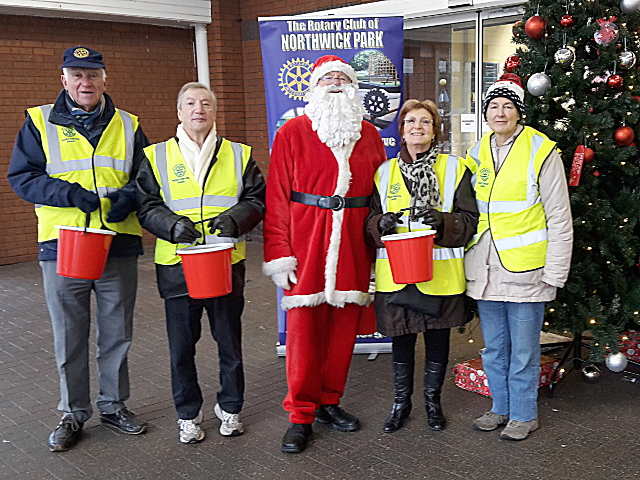 For the past few days, members of the Club have been collecting funds for their projects in and around the community from shoppers attending local supermarkets.
Friday 1st December saw our teams at Sainsbury's in Kenton, Saturday 2nd saw our teams at Waitrose in South Harrow, and Sunday and Monday 3rd and 4th December saw our teams at Tesco in Harrow.
The Club wishes to express its thanks to the Management of Sainsbury's in Kenton, Waitrose in South Harrow and Tesco in Harrow for this important opportunity, and also wishes to thank all those members of the public who gave so generously.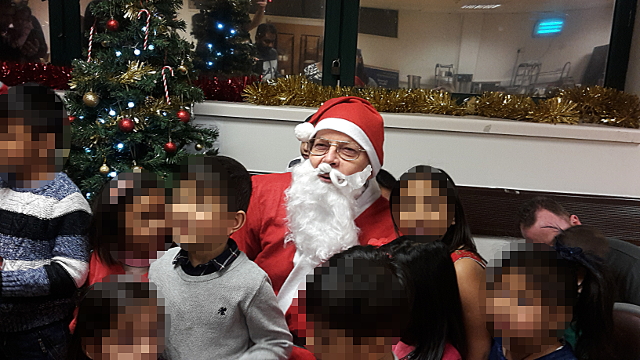 And when Santa was having difficulty getting through to the Children's Christmas Party being held for the staff at Tesco, the staff asked if Rotary could do something to help.  Rotary got on its Direct Line to Santa Claus, and with a little bit of magic, Santa arrived at the Children's Party, handed out the presents and judged the Christmas Cracker Colouring Competition.
With a Rotary Club, there are no overheads as any expenses are met from the Club's own funds and 100% of the money given is devoted to the Club's projects in the community.