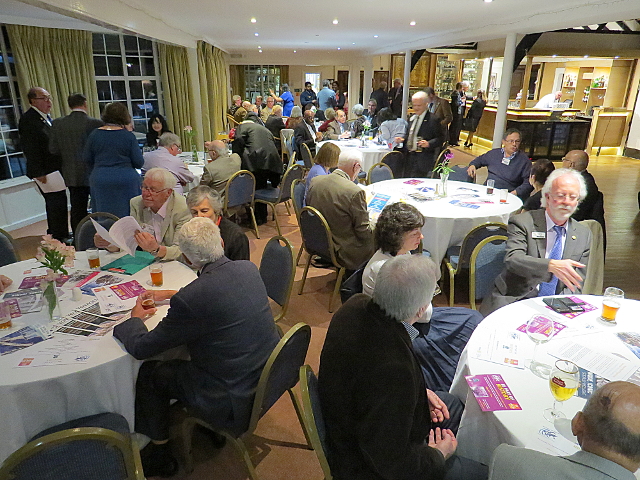 Some 61 members of Rotary Clubs in North West London sat down to a meal at the Stanmore Golf Club on 15 March 2017.  Whilst we normally meet ourselves on a Wednesday evening, we forewent our meeting in favour of joining the other 7 Rotary Clubs taking part.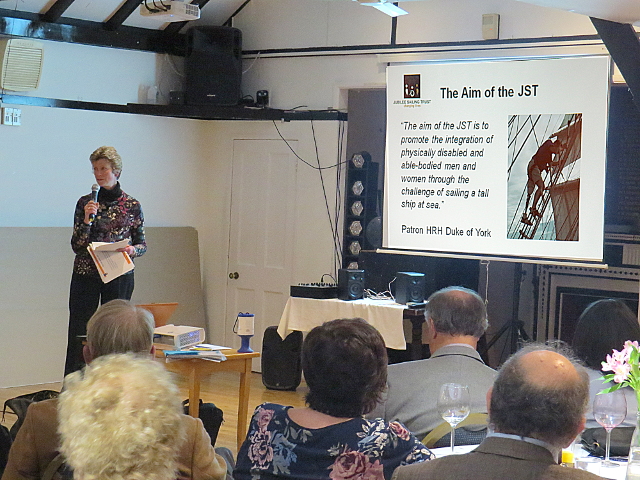 As well as promotion of our World Record Attempt at Canon's Park on 7 May 2017, we also had an extremely detailed presentation on the work of the Jubilee Sailing Trust and the opportunities that the Trust offers in particular to disabled would be sailors.  We learned about their two principle ships – the Lord Nelson and Tenacious – how many casual and permanent crew were on board, and we went through  detailed day from dawn to dawn.
We learned about the special aids allowing the visually challenged to steer by compass, about the hoists in the cabins and the lifts running between the decks.  There was even a chance to revise our barques and brigantines!
There is an excellent video at: https://www.youtube.com/watch?v=6nAY_X4_61Y