On Saturday 11 March 2017, a handful of Club Members attended the Rotaract District Conference for the whole of London. Rotaract is a Service Partner of Rotary, working in a similar way to very much the same agenda, but with an age range of 18-30. The conference took place in Kings College, London where there is a Rotaract Club amongst the student body.
The conference started with a series of illustrated reports from the Rotaract Clubs in London. Projects reported on included: Living on £2.89 per day, a Boys vs Girls Quiz, Supporting Homeless Action in Barnet, Theatre Outings, and many more besides.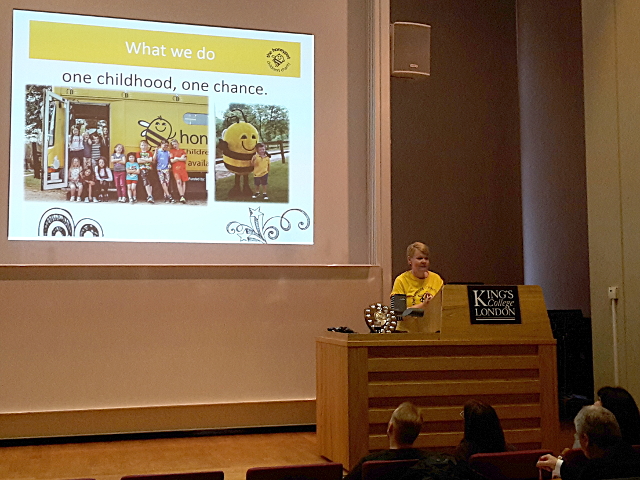 Key speakers at the Conference included Nicky West, speaking on behalf of The Honeypot Children's Charity, and Rotary's Tom Hunt speaking on the Centennial Celebrations of the Rotary Foundation.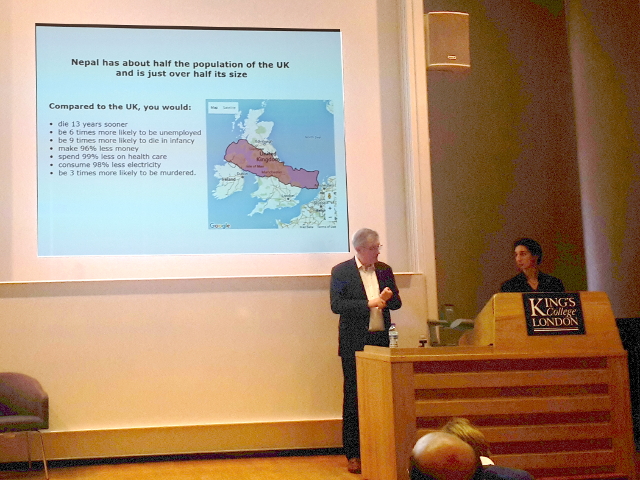 Rotary's John Armstrong speaking on behalf of the Nepal Trust and their project in Humla. A map of Nepal overlaid a map of the United Kingdom served to compare many facets of the two countries.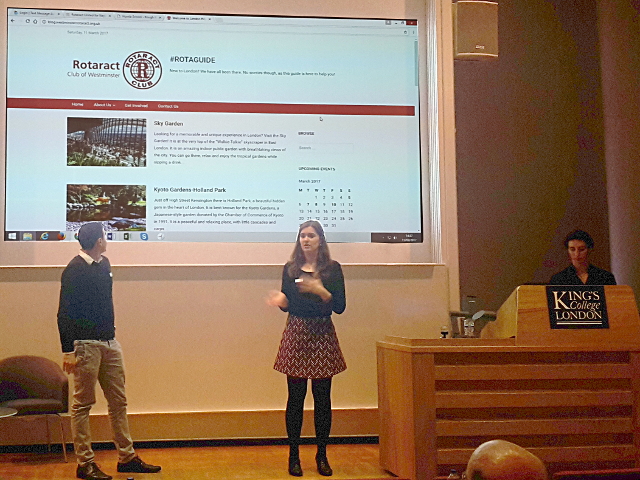 One typically Rotaract feature was the Project Competition. Rotaract Clubs 'pitched' their favourite projects in a competition, with those present at the conference voting by SMS Text Message. Proposed projects included A Tube Line Relay Race, A Rotaract Guide to Living in London, A Rotaract History Hike through London, A Retirement Home Visit,  A Community Sports Day and a Job Training Project.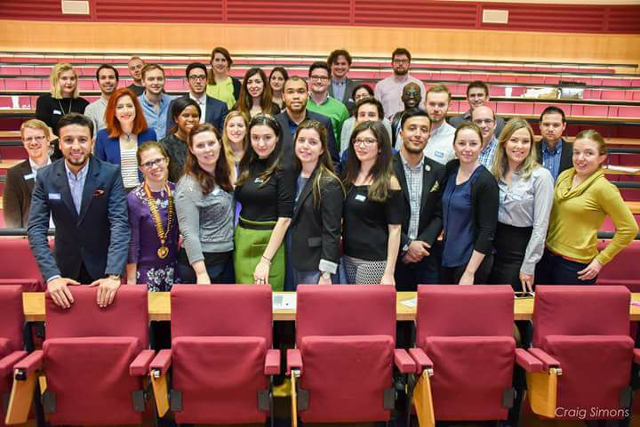 With lunch served in a nearby pub, it was an interesting a superbly organised day – Well Done Rotaract!