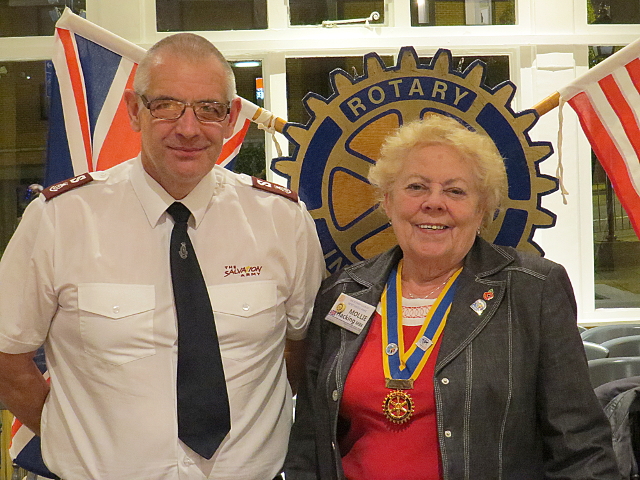 Our speaker on 08 November 2017 was Major Mark Rose of the Salvation Army, but before he spoke to the Club, we had a number of health issues, with reports of people away from the meeting and to our great surprise even at the meeting!  On the other hand, Pankaj Chahwala was back from China after his Great Wall Trek, and John C had been given a good report after attending an exercise programme.
Several members had attended the Charter Night of the Rotaract Club of Canary Wharf, and the Bollywood Evening organised by Bush Hill Park. There was a letter of thanks for supporting the World Polio Day crocus planting, and a letter in the local paper concerning the free dictionaries given out by Rotary Clubs.
It was then the turn of Mark Rose who has served for 24 years in the Salvation Army (SA).  His working life had started in a mine, "winning" coal underground before he experienced his calling and his life had changed at that point.  He married Lindy whilst he was helping the Salvation Army as a volunteer, and had to break the news to her that he felt that he was being called to take a commission in the SA.  He was relieved when she told him not to worry as she felt she was also being called.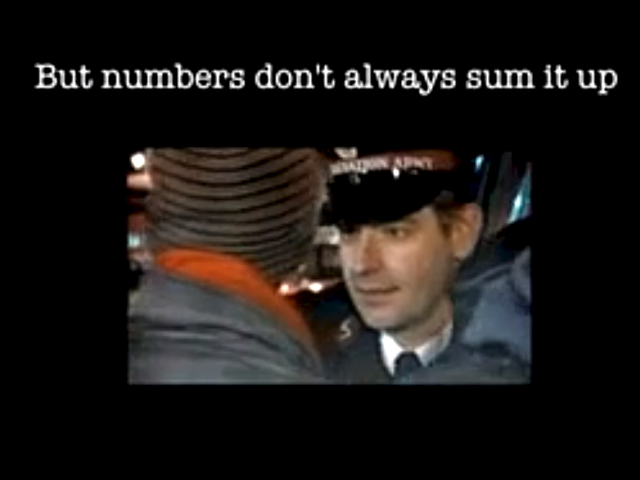 His career had taken him to Horsham (where he had a role in the SA's Video see above), Folkstone, Camberwell and currently to Hendon where he serves today.  He spoke about the organisation of the SA, its history, the wide range of the work carried out and the relationship between the helpers, the volunteers and the commissioned and retained members.  The talk produced a long list of questions from the members.
Well done Mark, an excellent talk that entertain and educated the members!