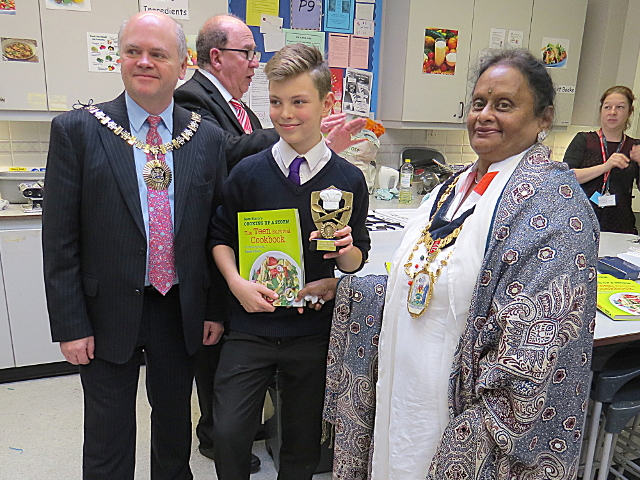 The North West London Final of the Rotary Young Chef competition took place at Park High School on Thursday 26 January 2017.
Ten youngsters set about demonstrating their cookery skills, cooking a two course meal for two people with a budget of £15.00.
The youngsters did a phenomenal job, producing meals that would grace many a Central London restaurant. The three judges – two Rotarians with involvements in catering, and a professional chef certainly had their work cut out judging the different main courses and desserts, some of which involved freshly made pasta, some of which involved soufflées.
Eventually we had a winner and the prizes were awarded by His Worship the Mayor of the London Borough of Barnet, Cllr David Longstaff and Her Worship the Mayor of the London Borough of Harrow, Cllr Rekha Shah.  The winner and the runner-up will now appear at the District Final on 25 February 2017 in the professional kitchens at Redbridge College.
Our thanks go to the teachers and staff at Park High School for their superb organisation, and for their supervision of the competitors in their production kitchens.