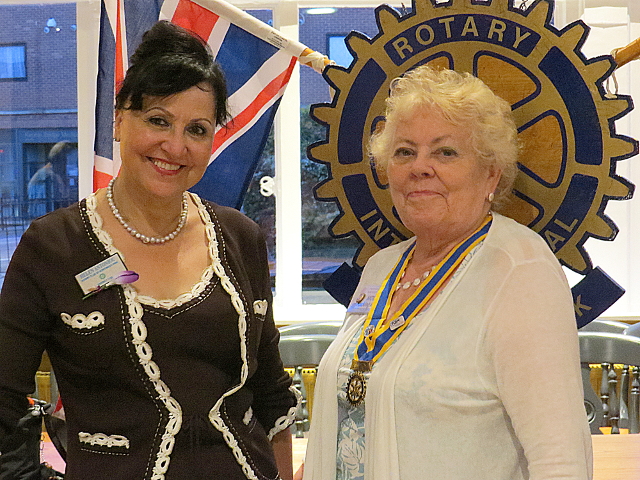 Our meeting on 19 July 2017 started with some sad news; the next President of Rotary International, Sam F Owori had died unexpectedly on Thursday 13 July 2017, following post operative complications from a planned surgical procedure.  Sam was a special person in so many ways, and known to several Club members.  His unexpected death is a huge loss to Rotary, his community in Kampala, Uganda, and the world.  The members of the Club stood in silence in recognition of his contribution to Rotary over the years.
In this difficult time, we were asked to keep his wife, Norah, the Owori family, and Sam's millions of friends around the world in our thoughts. More details on plans to celebrate his life will be published as they become available.
From the perspective of Rotary leadership, our leaders will share information on the impact and the path forward as a result of Sam's passing. In addition, a memorial fund in Sam's honour will be established.
We then had our usual bits of business including 'Good News' – more than usual was reported – we even had a visit from David Anderson of the Rotary Club of Yea in District 9790, Victoria Australia. It was then time for our speaker.
Our speaker was the Immediate Past District Governor Helen Antoniou who gave an illustrated report on her year. We say illustrated because there were over 370 photos! Her story started in Sarrasota in Florida in January 2016, where she enjoyed a Home Stay with a Rotarian from Florida before travelling on to San Diego for the final stages in her training.  There were photos of Club Visits, New Member inductions, Fundraisers, International Women's Day, Christmas events, the World Record Planting attempt, the Helivan Handover, the International Convention in Atlanta where she was recognised for her District's support and finally the handover to her successor.  Her year saw the first new Club in our District for 7 years but also saw some of the older and weaker clubs close.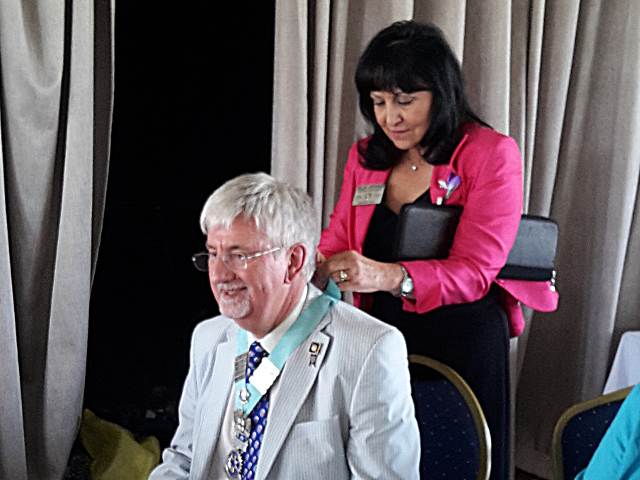 It was a great talk based on a great year!  Well done Helen!!