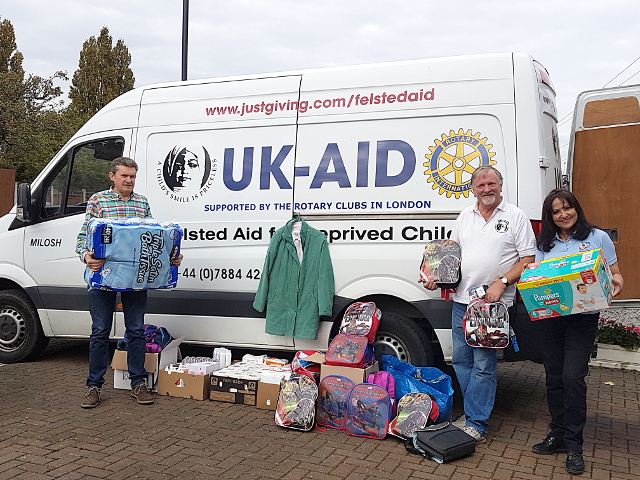 Members of the Club assembled on Saturday 23 September 2017 to help fill a Rotary Sponsored van of Aid going to Ukraine.
The Club has been following the progress of the Revival Centre in Chernihiv, Ukraine, for many years, and in the process has built a strong relationship with the UK based charity Felsted Aid for Deprived Children, which makes between 4 and five journeys to Ukraine each year.
The Rotary Sponsored van pictured here was purchased for Felsted Aid in 2012, and has now made 20 journeys to and from Ukraine, sometimes with Rotary drivers helping out.
The back-packs were donated by a London family in memory of their son who passed away this summer, and contain a mix of toys and toiletries suitable for boys and girls, and will be enormously appreciated by the children attending the Revival Centre.