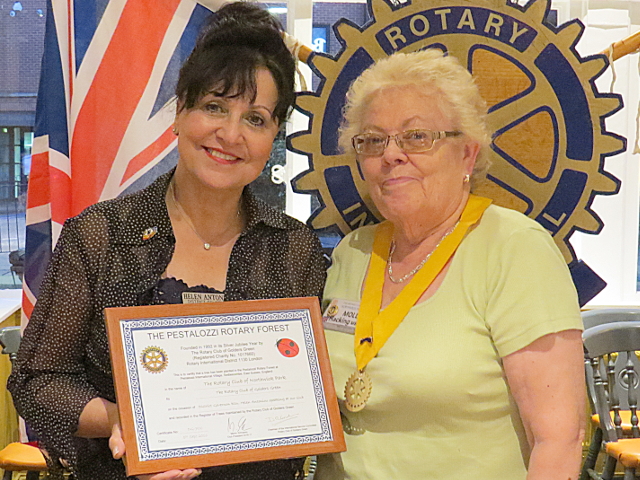 Our meeting on 07 September 2016 would have been a Discussion Meeting, but given the amount of news there was on the day, we never got to the Discussion!  Also, our President Elect Mollie stood in for President Eric.
District Governor Helen visited following a rapid rescheduling of her visits to Clubs in the District.  She had recently visited the Rotary Club of Golders Green, a club that meets some 8 miles from us across North London.  As well as pledging money to the District Helivan project, the Club had also planted a tree in the Rotary Forest in the Pestalozzi Village in Seddlescombe, Sussex in DG Helen's name.
The Club was so taken by this idea that it was agreed that a further 5 trees would be purchased and planted in the memory of our recently departed friends.
There were reports on POETS Day, the play by our former member Mark Brookes, which were favourable, and a host of visits to other Clubs and events was reported.
We had a short quiz and then we were done!  Next week will be a business meeting.