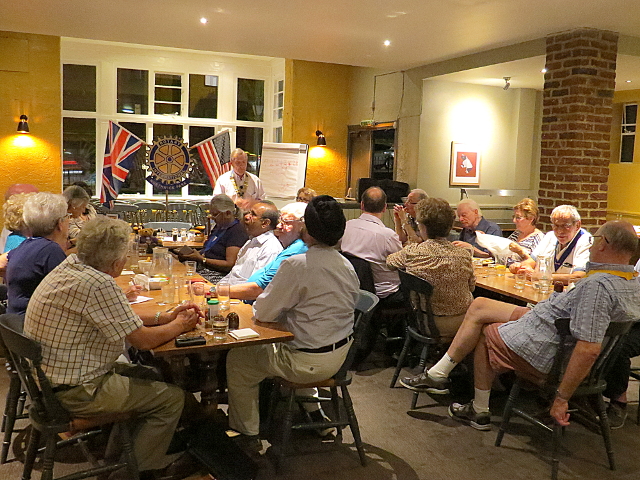 On 14 September 2016 we were back to usual with President Eric back in the chair at our meeting.  It was a business meeting that dealt with progress on a number of projects.
After a long list of visits, we got to what we call "Happy Cash".  There was good news about a Minibus, about a Graduation Ceremony where a Rotarian picked up her second Master of Arts degree, about a Life Saving Club that had appeared at the Harrow Show and developed lots of interest as a result, and a Pyrrhic Victory in a driving competition.
There was a report on the result of negotiations on with venue managements, and as this is the time of year we start having ballots, there was a discussion of the 7 candidates for District Governor in 2019-2020, and the Club's preferences were duly recorded.
Various events were discussed, and a donation to the District Helivan project was agreed. Lastly we agreed to a ballot on the Club's next Vocational Service visit which will take place next week.
A busy but satisfying meeting.