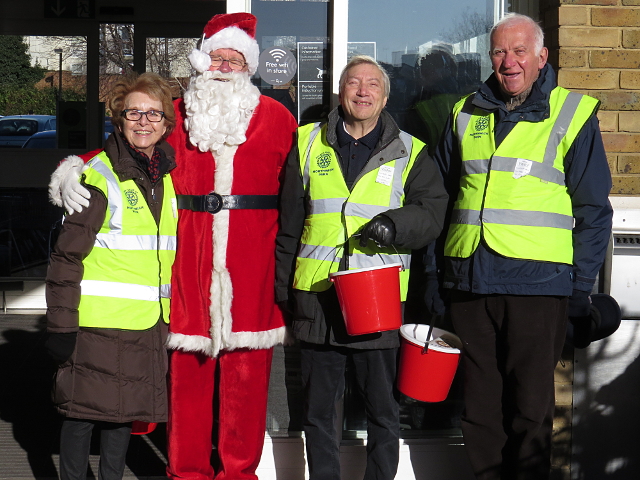 Members of the Club were three times grateful this weekend!
Grateful to the manager and partners at Waitrose in South Harrow for the opportunity to collect for Rotary supported charities at their store over the past weekend. Grateful to the public for their generosity during the Saturday and Sunday collections. And finally grateful to the sun for coming out and warming the collection team.
Rotary has been collecting funds like this for many years now, but one aspect of the collections has not changed with modern times.  All the money collected from the public goes to the good causes.  The Rotarians pay for any costs from their own club's funds so that 100% of the public's money is available for donations.
So a big thank you to the people of South Harrow, and those from wider afield visiting the store. And you know that with Rotary, all of your donation will end up doing a much needed job in our communities.