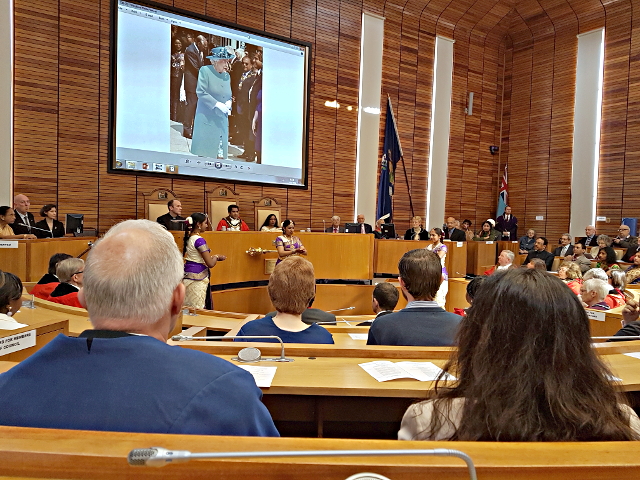 The Club was invited to attend the Service of Thanksgiving offered for the Mayoralty of the Worshipful the Mayor of the London Borough of Harrow, Councillor Krishna Suresh, on Sunday 17 April 2016.
As well as the address given by his Worship, there was music from the students of Norbury School, and there was a demonstration of South Indian dancing from the young dancers of the Tamil Association.
There were also speeches of appreciation for his Worship given by representatives of his two main charities, Harrow Association for Disabled People, and Harrow Young Musicians.  There was also a personal tribute from the Tamil Elders Association.
Prayers were offered from all faiths in the London Borough of Harrow.  The event closed with refreshments and a full Indian lunch.
The Club will be represented at the Beacon Lighting at Old Redding on 21 April 2016 in recognition of Her Majesty's 90th Birthday.