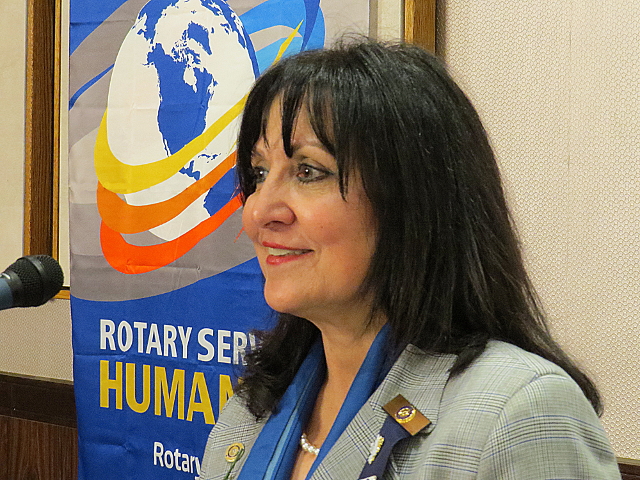 Instead of a normal Club Meeting on 06 April 2016, the Club was at the District Assembly Dinner at the Royal National Hotel in the Centre of London.  The Dinner is the first 'official' event that opens the preparations for the new Rotary Year starting on 01 July.
The evening was a great success, introducing some awards from the current Rotary Year (see above), and included an address by the new Rotary International in Great Britain and Ireland President from 01 July, Eve Conway – who is calling her class of District Governors "The Eve-olutionaries"!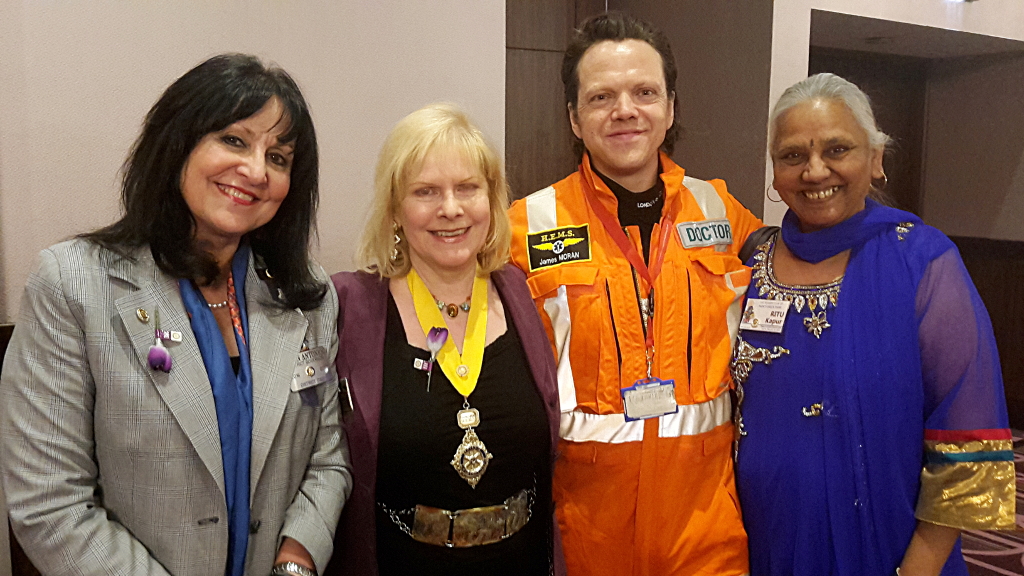 We were introduced to a new District Project, providing a support vehicle for London's Air Ambulance, and Dr Jamie Moran from London's Air Ambulance talked about the work they do, and how much difference a new support vehicle will make.
It was then Helen's turn to speak, introducing the new Rotary Theme – Rotary Serving Humanity.  She gave an excellent speech based on the 6 spokes of the Rotary Wheel, introducing 1) the new President of Rotary International – John F Germ – and the new RIBI President, Eve. The second spoke was for Foundation, and Helen told us about John Germ's experience with his father's polio.  The third spoke dealt with the Public Relations activities we will see this coming year in connection with the Rotary Foundation's Centenary.  The fourth spoke was our Humanitarian Service, and the emphasis on it for the coming year.  Helen talked about the connection between Service and Public Relations, and between both of those and membership.  Membership is a key goal for the coming year, and featured as the fifth spoke.  The last spoke was reserved for Support, supporting Rotarians, Rotaract, Interact, Rotakids and Inner Wheel – the members of the Rotary family.  She concluded with a quote from John Donne's "No man is an island".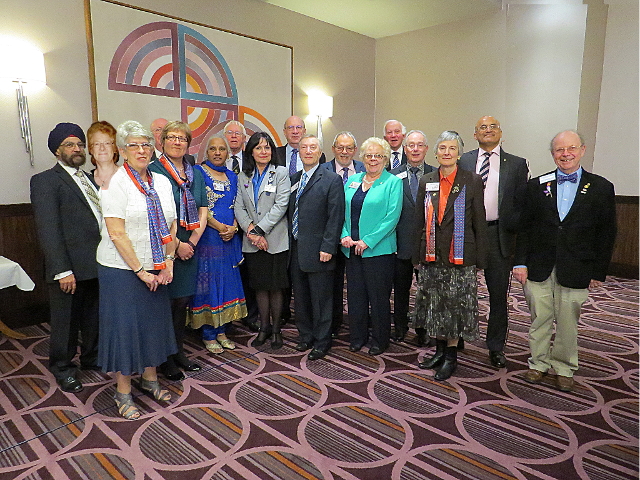 It was an excellent evening with some 17 members of the Club present.