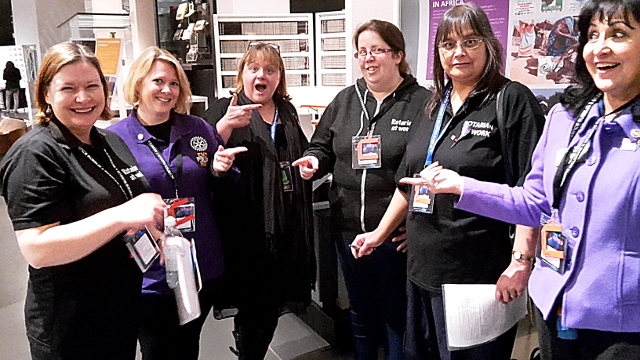 At a special "Lates" evening at the Science Museum, Rotary took centre stage for its work on the eradication of Polio – at the time of writing there have been just 27 cases in 2016 so far compared to 360,000 cases when Rotary started the project.
Members of the Club took part as volunteers on the Rotary stand in the main exhibit area of the Science Museum and also boosted the numbers in the audience at the one-hour session in the main lecture theatre.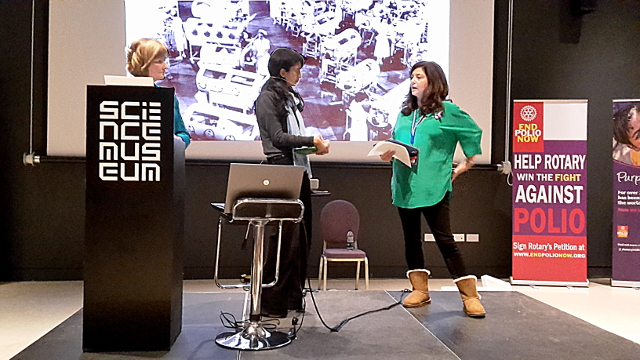 As well as club members, the event was supported by the President of Rotary International in Great Britain and Ireland, Eve Conway, by past Rotary International Director Peter Offer, and by Polio Advocacy Task Force leader, Rotarian Judith Diment.
With queues to enter stretching all around the block, the event was well supported, and judged by those present as an excellent opportunity to publicise the work of Rotary.