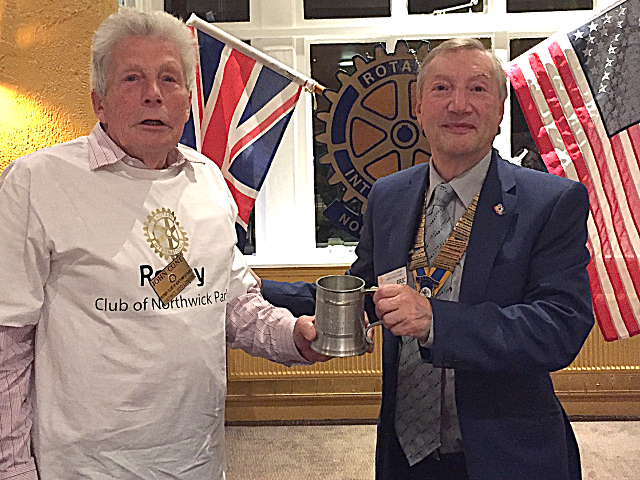 At our business meeting on Wednesday 26 October 2016, John was recognised with the Fellowship Cup for his determination and tenacity in ensuring that a member of the community, whose needs had been brought to the attention of the club, actually received the service and support that they are entitled to in our community.
In addition, dates for the forthcoming Christmas Collections were confirmed, and the date was set for our next Blood Pressure Day event for the Stroke Association.
With the announcement that the Youth Makes Music concert next March has been postponed, and alternative programme will have to be developed for our visitors from Italy next spring.