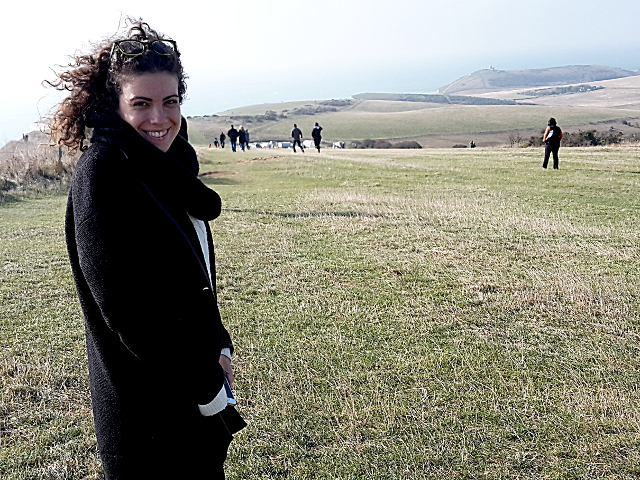 Our Rotary Global Grant Scholar, Teresa, met members of the Club for the first time at the District Conference in Eastbourne over the weekend 21-23 October 2016. Teresa has a lecture to attend on Wednesday evenings as part of her course in Public Health at the London School of Hygiene and Tropical Medicine and that is making it difficult for her to come to the Club at our meetings.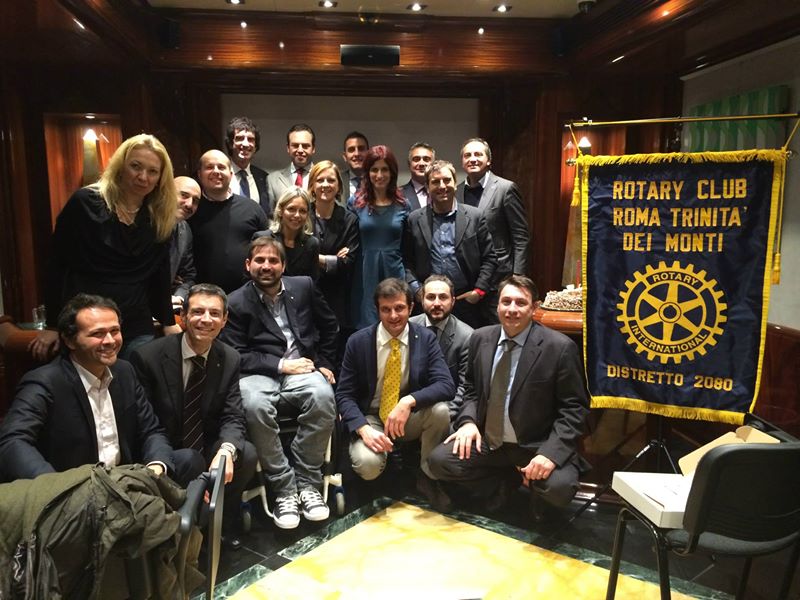 Teresa is sponsored by the Rotary Club of Roma Trinità dei Monti in Italy, and is already a qualified nutritionist, and she is hoping to link her nutritional skills to the task of managing public health.
Teresa is pictured here on Beachy Head – getting a breath of fresh air after the conference.