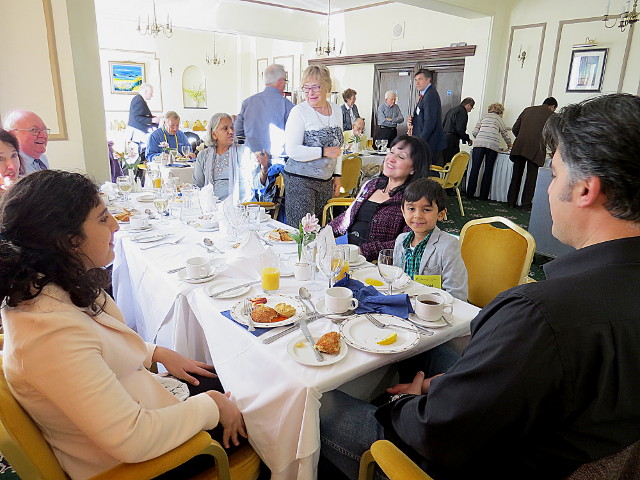 Members of the Club were invited to take lunch with President Eric at the District Conference on Saturday 22 October 2016.  Our Principal Guest was District Governor Helen, who is from our Club, and she was accompanied by her two sons and her grandchildren.
The lunch is an annual feature of the conference, and we all found it most enjoyable.
After the lunch we left for a series of Break Out Sessions dealing with matters of community service projects, international projects, public image and relations and the like.