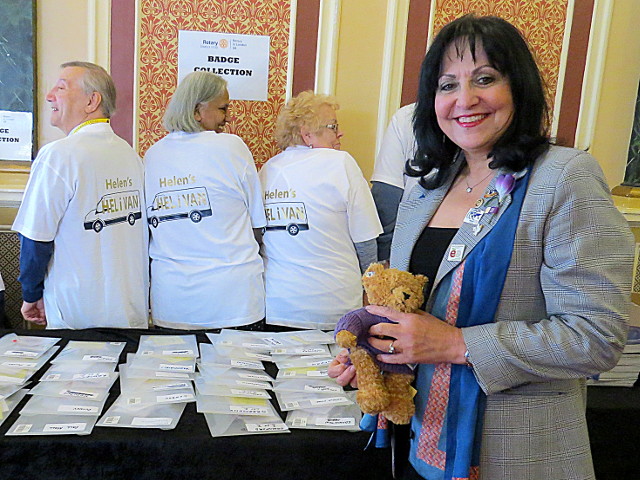 Members of the Club travelled down to Eastbourne on Friday 21 October 2016 to support District Governor Helivan at the District Conference.
With members of the Club manning the badge collection stall, they took every opportunity to publicise Helen's Helivan Project – a service vehicle to be used for London's Air Ambulance.
The ticket sales for the conference have gone well, and we were told that funds for the vehicle now exceed £20,000.