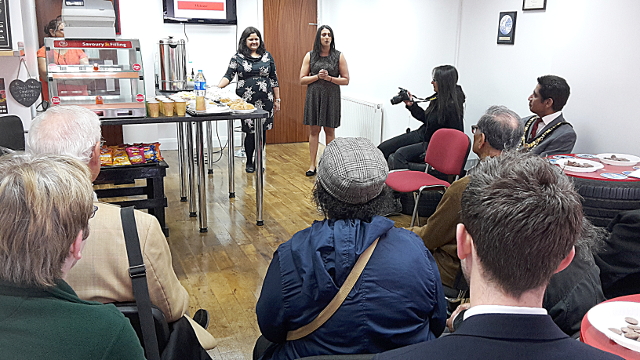 Members of the Club were present at the grand opening of Radiate Harrow in the town centre on 18 May 2016.  Radiate Harrow helps its clients deal with issues including substance abuse and helps them realise their potential and return to the community using a programme of counselling and education.
Following a decision taken by the local authority, Radiate Harrow is now looking to other organisations in the community to help with managerial and fundraising tasks in order to make good the loss of their grant.
Members of the Club visited the grand opening with a view to finding out whether the sort of help and assistance that Rotary can offer would be a good fit with Radiate Harrow's requirements.