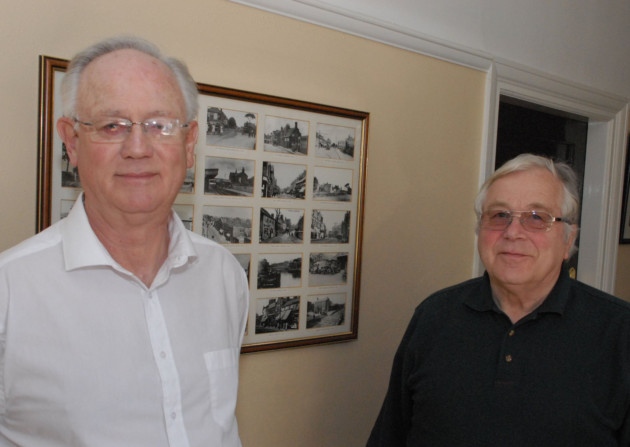 Alec Everitt (left above) has been a Rotarian for 24 years and is the Immediate Past President of the Rotary Club of Barking, in East London.  He is also the occasional President of the Rotary Club of Costa Blanca North, a club of ex-pats living on the Costa Blanca, where he spends several months every year.
He said he was not going to talk about Rotary, but about his time as a Fireman working for the London Fire Brigade.  But first he gave a potted history of his life – he left grammar school and went straight into the family millinery business.  At 19 years of age he thought he had learned everything in millinery and left to join the fire brigade.  He never looked back!
His first station was Plaistow, and being the new boy, they asked if he had ever seen a dead body.  He replied "No!" so they said go down to the mortuary and see a body under one of the sheets.  He duly went to the mortuary and lifted the corner of a sheet and gave a horrific scream as the body sat up.  They played tricks on new guys.
There were many more hilarious tales about his time as a fireman.  Also some serious true stories where children had died due to fires.  From Plaistow he moved to East Ham then Whitechapel,  and finally Holloway.  A very interesting and entertaining talk.