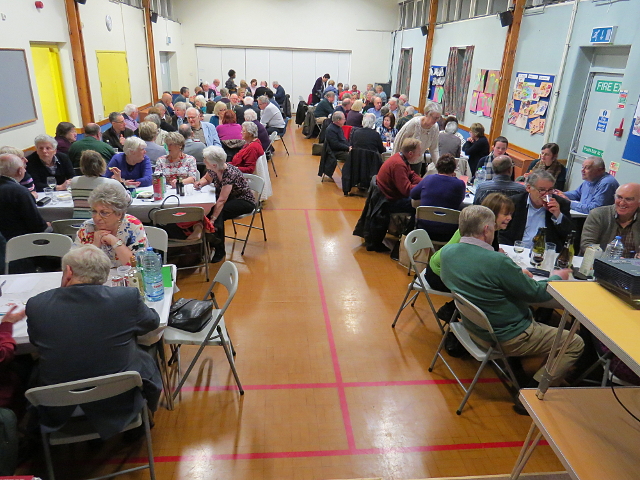 With some 120 people attending the Supper Quiz Night organised by the Rotary Club of Northwick Park on Saturday 19 March 2016, we were officially Fully Sold Out!
With Adrian and Shirley (below left) running the quiz side of things, we knew we were in safe hands – even though one or two answers were challenged (unsuccessfully!) and the quiz had both easy and taxing questions.  The catering was under the command of Sydney and Lucille (below right) and it is fair to say that no one left hungry.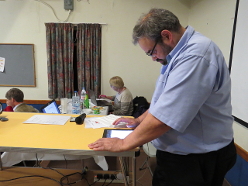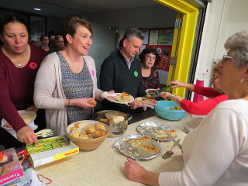 The administrative side of things was under control, with June, Ros and Robert ensuring that everything ran smoothly.  Lastly Dick and other Club Members were hard at work setting up the tables and clearing the room at the end of the evening.
An important event in our calendar, with the raffle we hope to have raised about £1,500 for local and international charities supported by the Club.