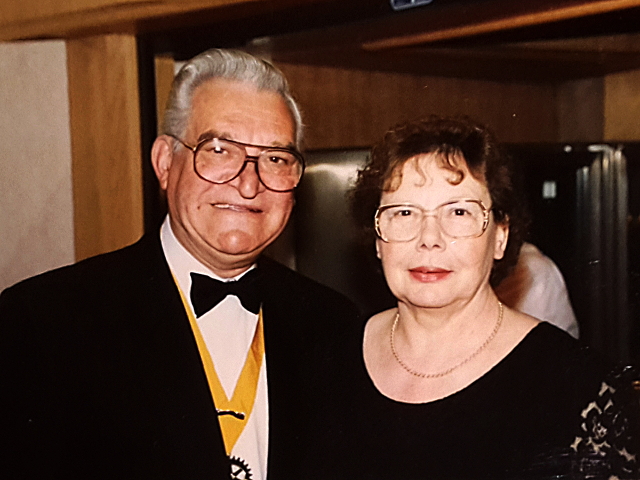 It is with great sadness that we announce the passing to 'Higher Service' of a founder member of the Rotary Club of Northwick Park, Derek Vobes.
Derek died after a short illness on Thursday 17 November at Bembridge, Isle of Wight where he was living after he left the Club in 2002. Derek served as President of the Club in 1994-1995. He was an active member and during his membership of the Club he had served on all its Committees. He had been an Hon. Treasurer and Accounts Examiner for the Club, International Service Chairman, Fundraising Chairman and Assistant Secretary and Hon. Secretary. Derek was made a Paul Harris Fellow in 1990.
Outside Rotary, Derek was the Company Secretary at Wembley Stadium, which enabled the Club to buy tickets every year for the first night of the Ice Show and this project helped raise large sums of money for the various charities supported by the Club.
Derek is survived by his wife Audrey, by their two sons and their daughter and our thoughts and prayers go out to them.
The Club has recognised the contribution that Derek made to the development of the Rotary Club of Northwick Park with a donation to the Hospice from which he passed to Higher Service.