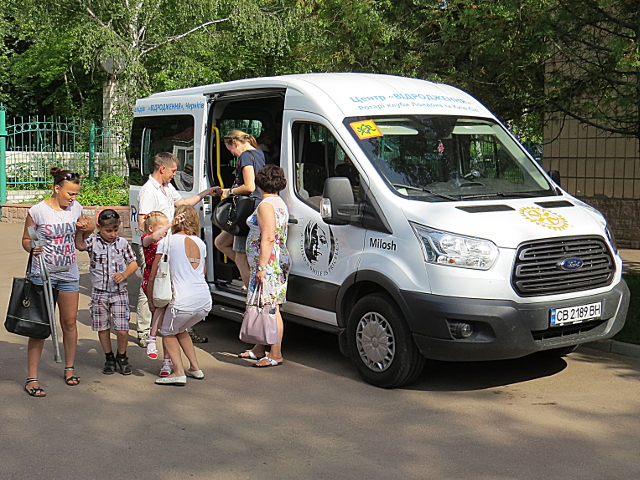 The minibus purchased for the Revival Centre in Ukraine last year is hard at work bringing children for their treatment programmes which last 3 weeks from villages outside the city of Chernihiv which are not served by public transport.
Before the minibus, there was no reliable transport for visiting these villages – which can be up to 250 km from the Revival Centre.  With the only choices being taxi or hiring a car, both of which would be beyond the means of many parents, children in the villages went without treatment.
With the minibus, these children are now seen regularly by the specialists at the centre and their parents confirm that the children are making progress towards being able to pursue self-sufficient lives.
That is the difference that Rotary Clubs can make in 21st Century.