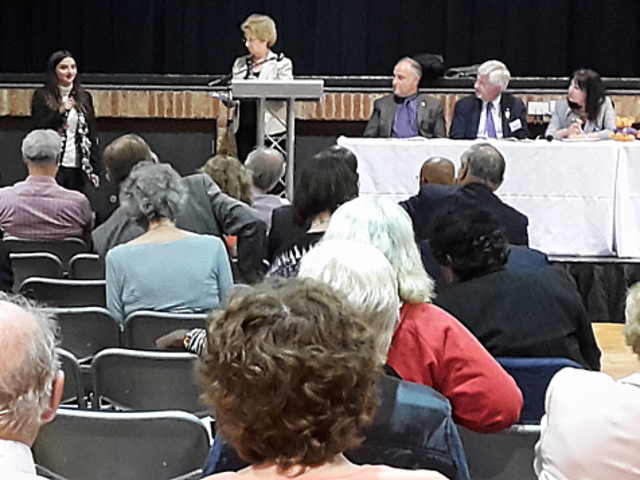 Wednesday 13 July was a specially busy evening for members of the Club!  Some of the members attended the District Council Meeting up in Central London, and some attended the Club Business Meeting at our normal venue in the Beefeater Kenton!
The District Council Meeting featured a debate on the number of Clubs forming a quorum for the meeting  which produced some interesting and some surprisingly extreme thoughts.  It also featured a presentation by our Club member Di King, and a Youth Exchange Student – Ella – who had recently returned after attending school in Brazil for a full year.  Ella's story was fascinating, and deeply moving when she talked about the difference her year had made to her life and her outlook for the future.
Meanwhile, Club business was being discussed by our Club Members in our normal venue, dealing with administration, up-coming events, our finances, and our projects starting in the near future.
Although our members were split between two locations, our strength as a Club is not diminished – it is just a measure of the dedication of our Rotarians that we have so much to do!