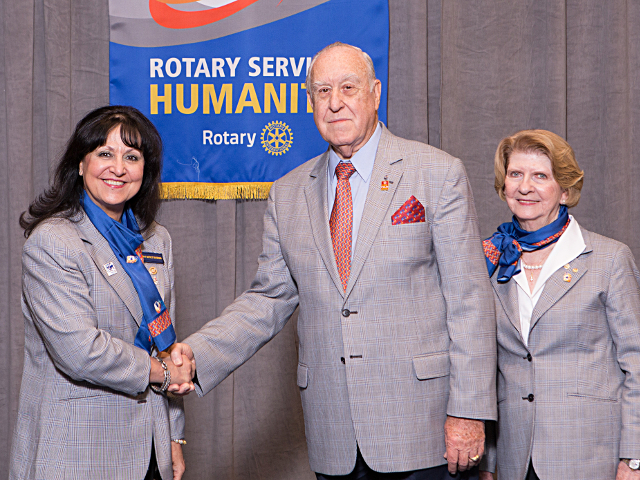 One of our members will be serving as the District Governor for all the Rotary Clubs in London next Rotary Year.
Helen has been a member of the Club for many years, and was required to attend a week-long training course in the USA in order to take on the job of District Governor.  The photo above shows her being introduced to the incoming World President of Rotary International, John F Germ.
Below, Helen is seen taking part in the Grand March of Nations and the International Talent Festival Night (disguised as Yoko Ono) below.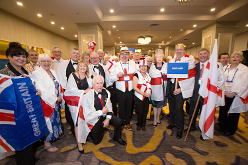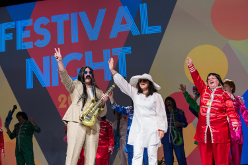 As well as these lighter moments of fun, there are 6 days of non-stop training sessions and networking meetings.  Helen is now fully qualified to take on the job of District Governor, and we all wish her well in the job which formally starts on 01 July 2016.