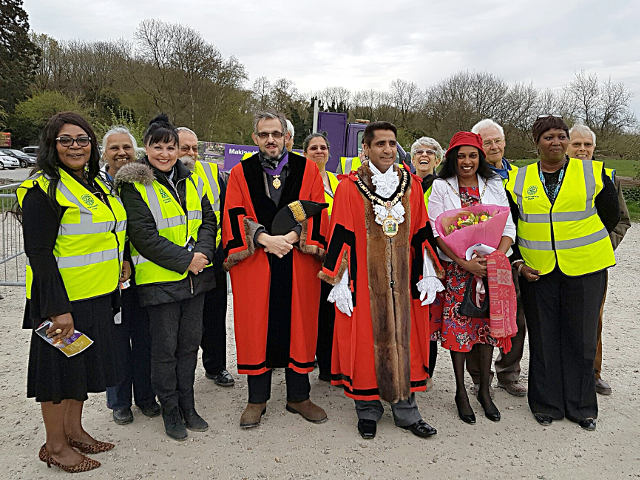 As part of the celebrations of Her Majesty the Queen's 90th Birthday Celebration, members of the Club were invited to providing crowd marshalling services to events taking place in Old Redding, Harrow Weald, and at the Civic Centre.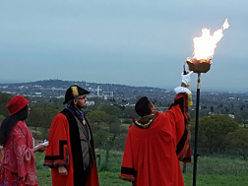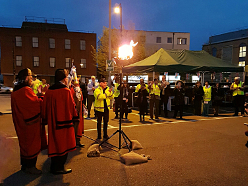 There was a beacon at each location, and they were lit by the Worshipful, the Mayor of the London Borough of Harrow, Councillor Krishna Suresh, who made a speech in both locations.
At the end of the two events, the Rotarians were invited into the Mayor's Parlour in the Civic Centre for hard earned refreshments!