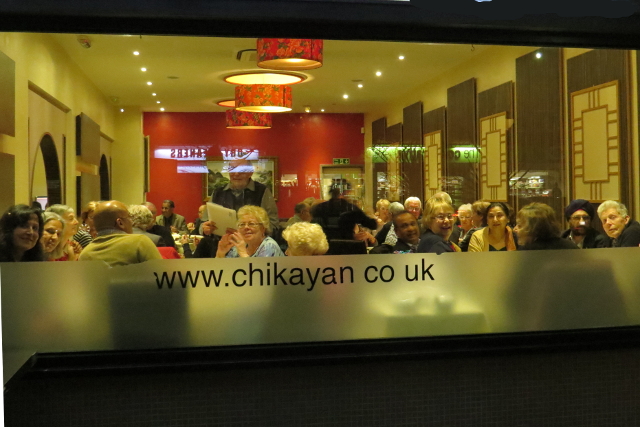 The Club met at a Chinese Restaurant in Bushey Heath, for a special meal to celebrate the start of 2016 on Wednesday 6 January 2016.
Some 45 Rotary members, spouses and friends were there for the occasion.  We raffled some of the items, donated to the Club before Christmas, that could not be passed on, and raised just over £100 for our Club President's chosen charities for the year.
We also took the opportunity to wish Helen (extreme left above) all the best for her trip to San Diego, USA where she will receive the final tranche of her training for the job of District Governor.  We also wished our member Bob, currently in hospital, a speedy recovery from pneumonia.
Next week we are back to our usual venue, but we are starting our meetings 15 minutes earlier from now on.