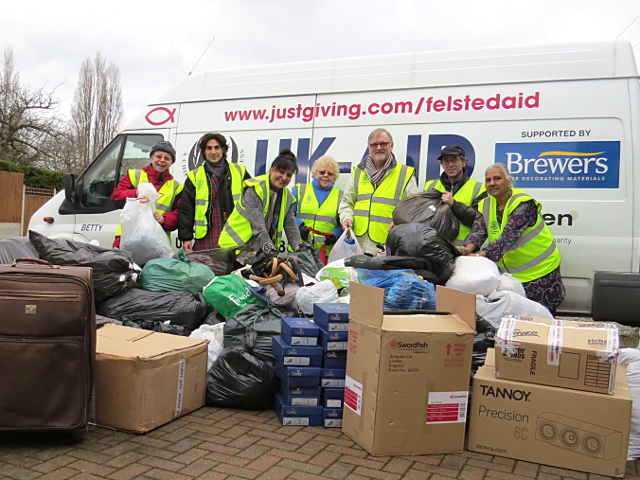 The Club assembled another load of much needed aid going to the Ukraine this spring, part of which is shown above.  The items were collected at one of our members' homes, and then UK-Aid/Felsted Aid came with a van to collect it.
Back at their warehouse in Essex, all the items are sorted, examined for quality accepted by Ukrainian organisations, listed on a manifest and repacked.
The items will end up at The Revival Centre in Chernihiv, where the London Clubs' Minibus was delivered in July last year.
If you have unwanted items of warm clothing, or toiletries etc. please contact our International Chair at "international[at]rcnp[dot]org[dot]uk"