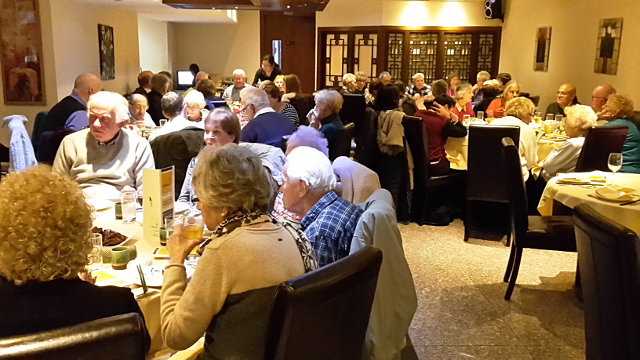 Members of the Club with their partners met at Chi Ka Yan on 7 January 2015 for our annual New Year Chinese Meal.
Members of the Club are aware that this is not the "Chinese New Year"!  We will celebrate that on 19 February as we enter the year of the Goat/Sheep/Ram – depending on the source of the translation.
This was essentially a social occasion without any business being conducted apart from a vote of thanks for the organisers (Sydney and Lucille), and we were expertly looked after by the staff at their Hatch End branch. Next week, work returns in earnest with our January business meeting at our normal time and venue.