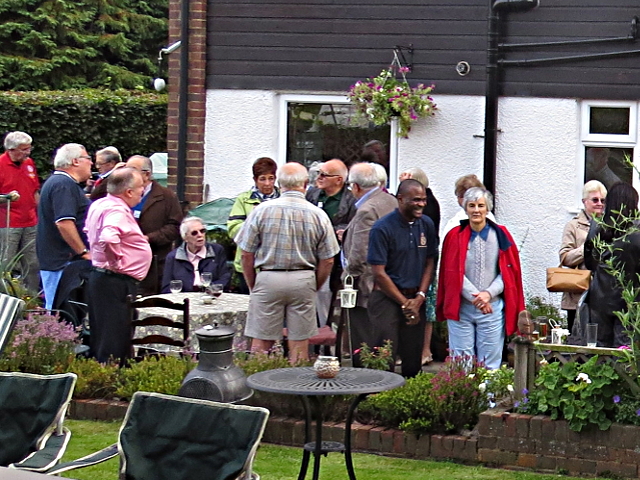 Rotarians from many clubs in North London, the Rotary Club of Northwick Park included, made their way to the home of our District Rotary Foundation Chairman on Saturday 5 September for a World's Greatest Meal BBQ.
The weather remained dry although the evening did get quite cool, and definitely reminded us that we have turned the corner and are now heading towards winter.
That said, all those present enjoyed the excellent cuisine put on by Mike and Debbie, and we were able to warm ourselves with the knowledge that, for every one pound we raised on the night, two pounds would be contributed by the Bill and Melinda Gates Foundation since all the proceeds were going to End Polio Now!