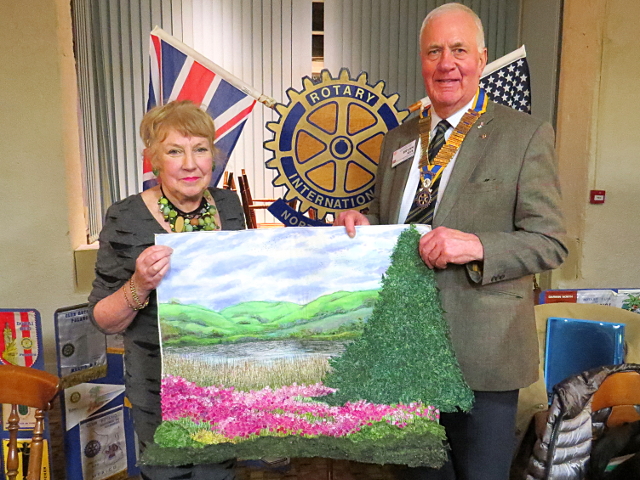 The club was saddened to learn of the passing of Textile Artist Gilda Baron last month. Gilda had been diagnosed with cancer too late.
Gilda came to our Club on 22 January 2015, and simply bowled over the members with her textile pictures of landscapes, both in daylight and at night time.
Our thoughts are with her husband Graham Zeitlin who came and spoke to us the previous July on his experiences in World War II.  Many members still talk about his fundraising puppet show, which was free to enter (but you had to pay to leave!).
The members of the Club will always savour their memories of Gilda's pictures.