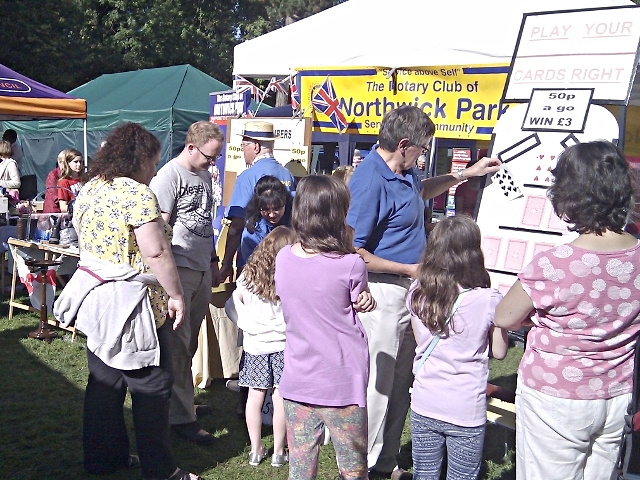 Members of the Club made their way to Pinner Memorial Park, just outside Harrow for the Pinner Village Show on 12 September 2015, organised by the Rotary Club of Pinner.
This year, despite a cloudy start, the weather obliged and we had a fine autumn day with lots of sunshine.
The crowds came as way, and the youngsters played our games whilst we spoke with the parents and grand parents about what we do in the Rotary Club of Northwick Park. We had some distinguished visitors as well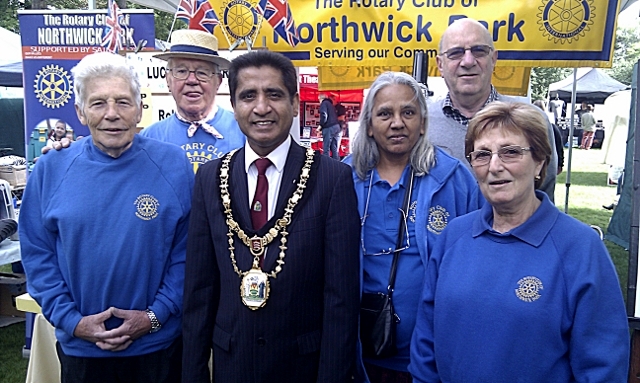 Thanks go to our mother Club – the Rotary Club of Pinner – and all the members who came along to do their shift on our stand.