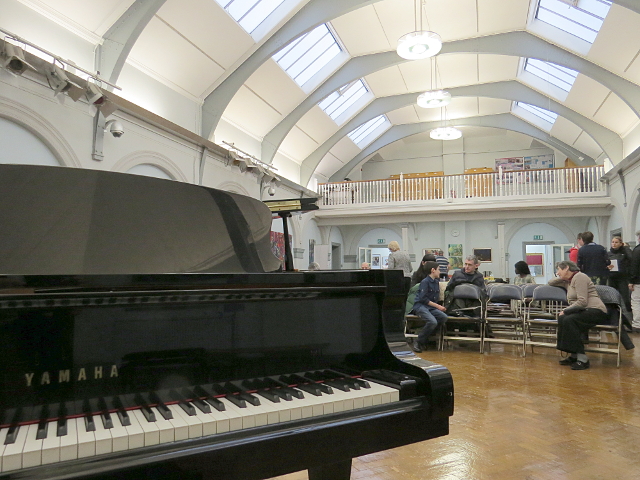 Our Club was present at the London-wide final of the Rotary Young Musician Competition held on Sunday 22 February 2015 at the James Allen Girls School in Dulwich.
We were thrilled with a mixture of instrumental and vocal entries, all doing themselves more than justice. We had pianists, violinists and a clarinettist performing works by Paul Reade, Andrew Wilson, Dmitri Shostakovich, Frederic Chopin, J.S. Bach, Robert Schumann and Francis Poulenc. We had four singers performing works from Henry Purcell, Wolfgang Mozart, Henry Mancini, Guilio Caccini, J.S. Bach, as well as Bart Howard and Mertis John Jr.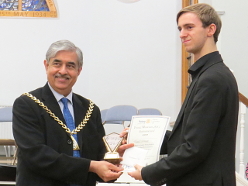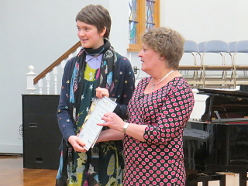 The two judges, Bob Bridges and Max Rush had a very difficult task in deciding the final positions of the entrants, but the instrumental winner and runner-up go forward to the Regional Rotary Young Musician final – well done Matt (above) and Rachele. The voice winner and runner-up also go forward to the Regional Rotary Young Musician final – well done Bryony (above) and Alexander.
His Worship, the Mayor of the London Borough of Southwark, Councillor Sunil Chopra was at the competition to present the trophies. An excellent afternoon of music performed at an exceptionally high level was the trophy taken home by the audience at the event!
You can see the photo album of the event here.
We now look forward to an evening of music making at the London Youth Makes Music Concert at the Royal Festival Hall on Sunday 22 March 2015.