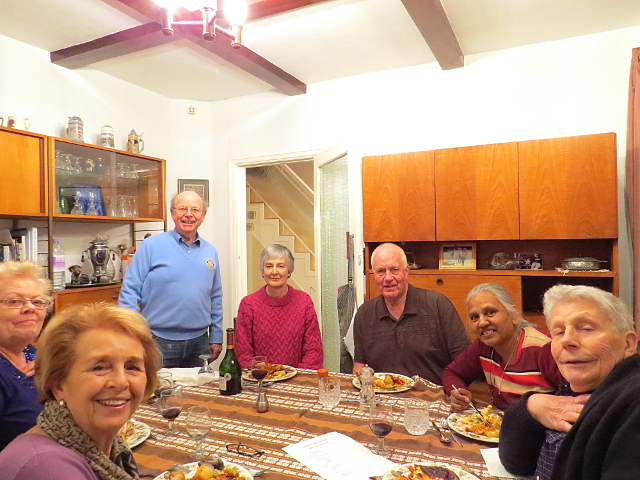 Members of the club met at Dick and June's home on Monday 23 February 2015 to celebrate Rotary's Birthday and take part in an international programme of Rotary Fellowship.
On 23 February 2015, Rotary was exactly 110 years old – a good cause for celebration without a doubt, but the cause being supported on this particular occasion was Rotary International's campaign to End Polio Now! so there was a little bit of fundraising on the evening.
To make the menu a little more of a challenge, the dishes were required to start with a "P" or an "O" or an "L" or an "I", so that we kept our focus on Polio Eradication!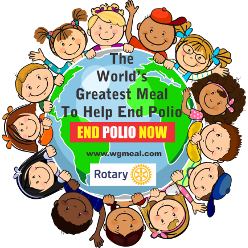 The evening was also an opportunity to support Rotary International's Worlds Greatest Meal – an endeavour which got us into the Guinness Book of World Records.
The meal raised a profit of about £80 – or $123 USD. The Bill and Melinda Gates Foundation will add another $246 USD, making a total of $369 for polio eradication. That is enough to immunise another 1,800 children against the disease. And that is typical of Rotary – having fun socialising together and saving 1,800 children from disease in the process!