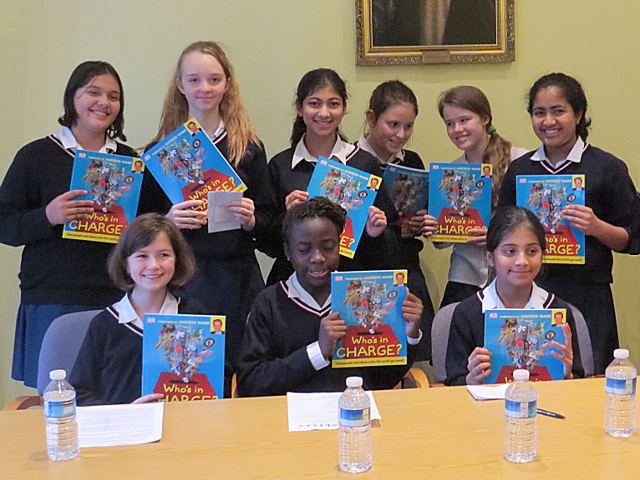 The Club was represented at debates taking place in Central London. Students from a London School went to our Rotary in London Headquarters near Baker Street to debate two motions which had actually been tabled in the House of Commons.
The first motion stated that "This house would ban Supermarkets from throwing away food approaching its best before date".  The purpose of the motion was to ensure a steady supply of quality food to Food Banks and the like.  The motion was a difficult one – with so many interested parties – and was lost in the Division Lobby.
The second motion stated that "This house would ban lotteries paying out extraordinary large prizes (over £10m) and instead pay more money to good causes".  This was also a complex motion but it won significant support in the Division Lobby.
By the end of the event, the students were calling "Here! Here!" and "Shame!", and waving their "Order Papers" in the air.  All the participants received a copy of Andrew Marr's book "Who's in Charge?".  The high quality of argument, requests for Points of Information, and clever and witty rebuttal of arguments from students aged 12-13 is a signal that our Club cannot ignore.