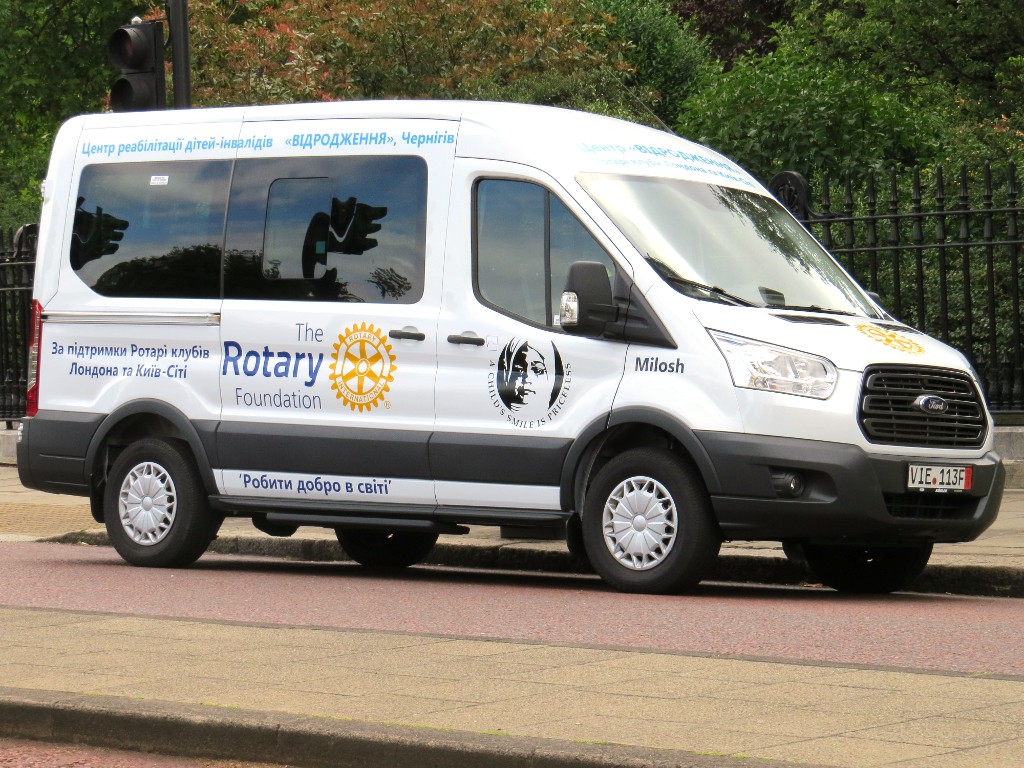 Many members of the Club assembled at the headquarters of Rotary in London to take part in the Send-off Event for the Minibus Project run by the London District.
The Rotary Club of Northwick Park was responsible for introducing Felsted Aid to London Rotarians, and establishing the first project that resulted in a Mercedes Sprinter Van to take a steady stream of aid to the Revival Centre in the Ukraine.
When Club Member Dick Nathan became District Governor for London, he persuaded the London Clubs to support a project to provide the Revival Centre with a replacement minibus for their two old, unreliable, rusty minibuses. The project took a long time to complete, and required a host of obstacles to be overcome. On Saturday 27 June, the Club was present in force for the event. Soon to be District Governor Elect, Helen Antoniou, also a Club member, committed the London Rotarians to continuing their support for the Revival Centre for the next two years.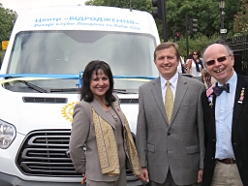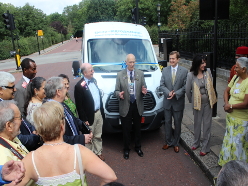 Minister-Counsellor for Economic Affairs at the Ukrainian Embassy, Dr Volodymyr Khomanets (centre on left) was also present, and expressed his warm appreciation of the work of Rotary in his country whilst addressing the many Rotarians at the event. Proceedings were under the control of our District Governor David Palmer (centre on right).