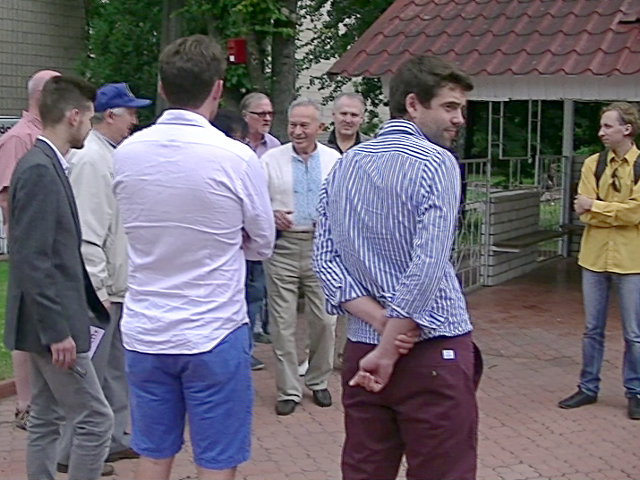 Following our arrival at the Revival Centre on Friday evening, 10 July 2015, a large group assembled at the Revival Centre the next morning for the presentation of the Minibus to Dr P and the staff.
In attendance were members of the Rotary Club of Kiev, the Rotary Club of Kiev-City, the Rotary Club of Kiev-Balzac (francophone), which has a Club Member living in Chernihiv. Also present were officials from the Provincial Government with responsibility for disabled children.
After a training session with Svetlana interpreting for us, we gathered in the playground for speeches, for votes of thanks and appreciation.
Then two mothers, with their disabled daughters came forward and spoke about the difference that the Revival Centre makes to the prospects of their girls. With the new Minibus in service, the service radius of 250km can now be reliably and comfortably supported. By the end of their two stories, no one could claim to be dry-eyed.