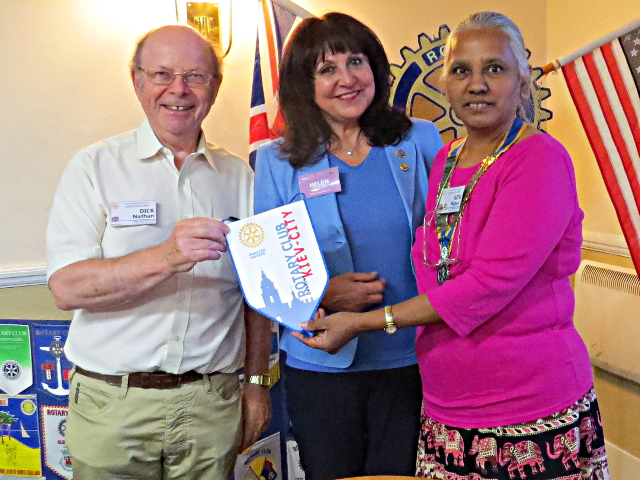 At our meeting on Wednesday 15 July 2015, our speaker had to cancel at short notice owing to family commitments. So instead of our eagerly anticipated talk – "The Environment and Rotary" – will have to take place at a later date.
Instead of a speaker, Helen and Dick spoke about some aspects of their recent trip to the Ukraine with the District Minibus for the Revival Centre, and John Evans spoke about his new job as the District "Thanks for Life – End Polio Now" Specialist, and about his continuing responsibilities with the Recreational and Vocational Rotary Fellowships.
On polio, we had an up to date report on the progress being made, and on the Fellowships, we were amazed by how many exist and how many are active in the Rotary world.
Details were exchanged concerning our visit to Sacile on 25 – 27 September 2015 this year concerning flights, hotels, arrival times and so on. Sandy was elected nem con to Club Council to replace Stan who has become a Friend rather than a Rotarian. The International Lunch is now on 16 August 2015 at Helen, and our Macmillan Coffee Morning will take place on Thursday 24 September (because lots of us will be on our way to Italy on the Friday.