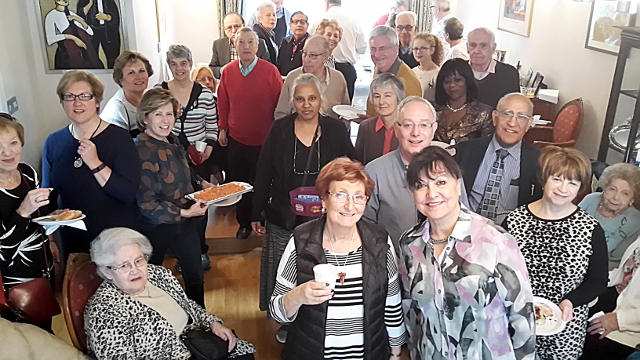 On Sunday 15 November, members of the Club made their way to the Parkers' Home for the annual Bagel Brunch.  In addition to our own club, there were representatives from Barkingside, Golders Green and Redbridge Clubs.
The event was also supported by members of Inner Wheel as well, and raised a total of £350 for The Rotary Foundation, the charity fund that is operated by Rotary International.
The menu included a variety of bagels, smoked salmon, cream cheeses, omelettes to your choice and sweet and savoury pancakes.
Sadly, this was the last Bagel Brunch at the Parkers' home, so next year we will be seeking a new venue!