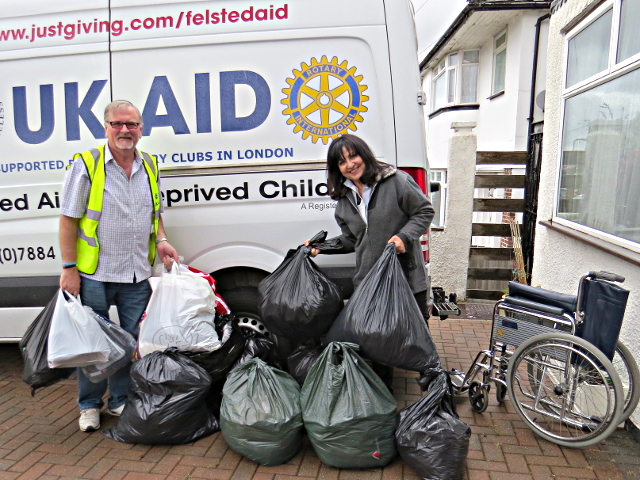 On 29 April 2015, the Club had another collection of aid for our friends in the Revival Centre in Chernihiv (pronounced Cherny-Give), Northern Ukraine.
Here we see Alan and Club Member Helen starting to assemble the load prior to it being put into the van bought by the Rotarians in London in 2012. Included in the load this time was a wheelchair that was repaired by one of our Club Members, and will be much appreciated at the Revival Centre.
After loading at Helen's, Alan and Helen went on to a friend's house where the garage was full of collected clothing and toiletries – all of which will be much appreciated in the Ukraine.
If you put together a load of children's and adults' clothing and toiletries, and would like the Rotary van to collect it, please contact Alan at Felsted Aid for Deprived Children or leave a message at the website www.uk-aid.org