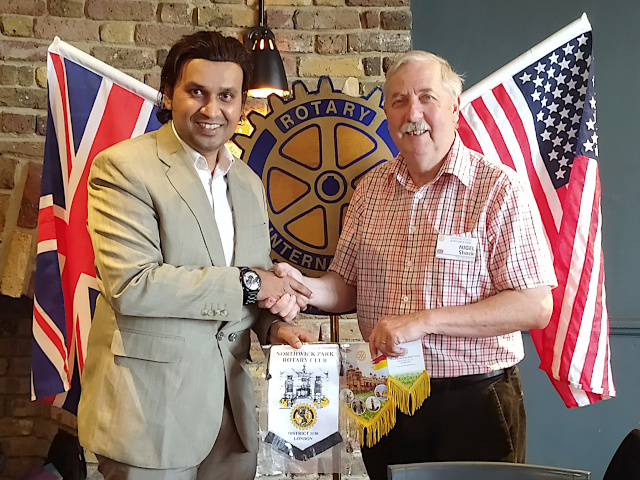 Our meeting on Wednesday 06 July 2022 was to have been a Fellowship Meeting with the chance to exchange thoughts and ideas.  But earlier in the day, we were contacted by a Rotarian from the Rotary Club of Mysore Midtown, in Karnataka, India.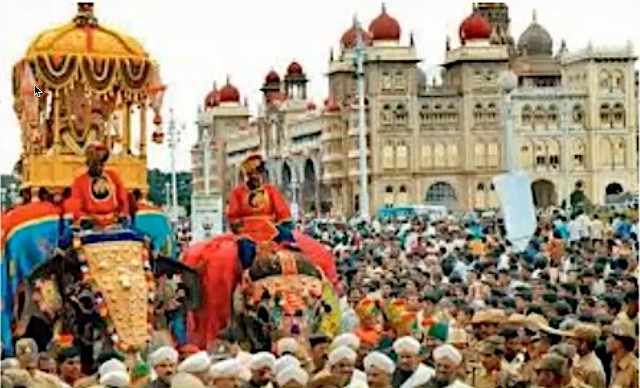 He is a Oral Maxillofacial Surgeon specialising in the correction of Cleft Lip and Palate, and he is in the UK for the International Conference of Oral Maxillofacial Surgeons (ICOMS) taking place next week in Edinburgh.
Dr Manu Prasad took the opportunity to exchange banners with our Club (as shown in the photo at the top) and asked if he could make a short PowerPoint Presentation on his home city and his work repairing cleft lips and palates in young children.  The Club's IT equipment obliged, and even those members unable to attend in person were able to see and hear the presentation (although Dr Manu was occasionally drowned out by police and ambulance sirens in the road outside our venue!).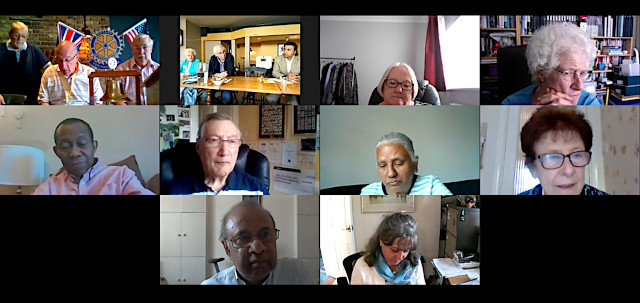 The talk led to many questions, particularly from those attending the meeting on-line, and Dr Manu was very helpful and fulsome in his answers.
This proved to be an excellent, spontaneous and unplanned event – just what Rotary excels at providing.