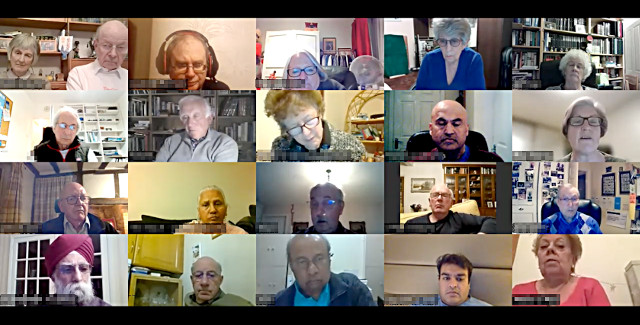 Our meeting on 30 March 2022 was a discussion meeting held on-line to determine the structure of the Club's meetings for the foreseeable future.
Before the discussion got underway, there were several items to process and review including a series of reports on visits to other Clubs, Rotary events and the District Assembly Meeting where the priorities for July 2022 – June 2023 were presented.  That meeting had experienced some technical difficulties, but happily our meeting ran smoothly.
We then launched into our discussion on how the Club should structure its programme, its fundraising activities and its future meetings.  Many diverse opinions were discussed and considered by the strong turnout of members at the meeting.  In particular, we discussed the health requirements for some who are self-isolating or are shielding, the costs of Rotary Club membership, difficulties and costs associated with travel, and the general move towards on-line activities being experienced in business by those we hope to attract to membership of the Club.
The end result of the discussion was a vote, using the Poll System built into the Zoom software, which indicated that the Club members wish to continue with on-line and face-to-face meetings roughly alternating week by week, but with the freedom to decide what happens when there is a fifth meeting in a month on an ad-hoc basis.