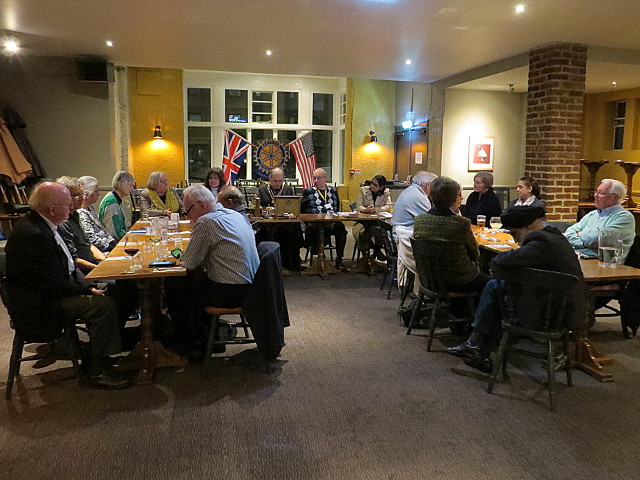 Our meeting on Wednesday 16 February 2022 broke the Club's previous decision to hold our Business Meeting on the second Wednesday of the month.  Having engaged a speaker on a really interesting topic for 09 February 2022 who was not available on 02 February or 16 February, we moved our Business Meeting to 16 February, only to have the really interesting speaker catch Covid-19 and cancel at the last minute.  Still, Rotary Clubs are flexible and adaptable, and our programme was adjusted.
Consequently, we had a business meeting at which there were updates on those of our projects that are running despite the current situation.  We are flattered that a member of the public claimed to be in the Club in some emails, but our Club President reminded the true members of the Club how such situations have to be handled.  But back to the good news – our Club Treasurer has purchased a card reading device that can be used for collecting charitable donations once we can return to that activity.
We are hopeful that we have finally found a location for the defibrillator that the Club has been trying to donate for more than a year now, and our Milk Bottle Top project specialist is planning to stand down from the project in June, so a replacement is being sought.
Our Lend With Care project (www.lendwithcare.org) is returning dividends – literally – which get recycled into new loans, and the Club's decision to strengthen our involvement in this project is already delivering for those in need overseas.
Whilst our youth projects are in abeyance, the Club is cultivating interest amongst potential members, and is looking forward to an interesting programme in the coming months.