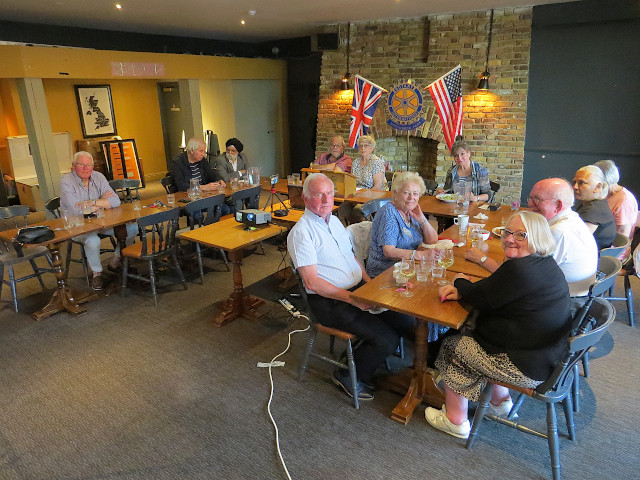 Our meeting on 15 June 2022 was a hybrid meeting at which we saw the address given to the Rotary Convention in Houston by Gordon McInally, who will be President of Rotary International in 2023-2024.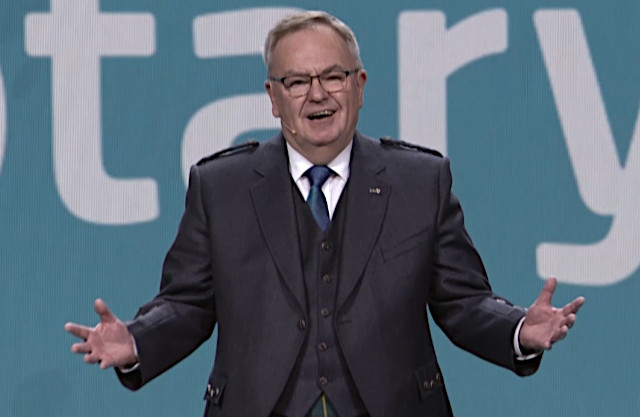 Addressing a packed auditorium in Houston, Gordon thanked everyone for the trust placed in him, and pledged that he would do his very best for everyone.
Rotary and Rotarians care for those in need, so it is important that we remain together, and find common ground in our approach to what we do. It is when we are able to spend time in the company of others that we learn what it is that draws us together. Gordon is a supporter of the Scottish Rugby Football team who work under the hashtag "As One Better Together", and that will guide Gordon in his year in office.
Rotary's emphasis on girls, and their prospects in society, has given hope to girls around the world. Gordon plans to continue the work started this year and developed in 22-23.
Our world is in great turmoil today. That is why Peace is so important. Peace is now part of the Rotary DNA. He described his sense of horror at the war in Ukraine, and how he had wept tears of sorrow at what he had seen there, and then wept tears of pride and joy when he had seen the response of the Rotarians involved in helping the refugees. That showed that we were still People of Action. So far, Rotary has donated more than $15m from the Rotary Relief Fund – apart from the many other donations that have gone directly from Clubs to help the people of Ukraine.
Peace is more than the absence of war. It is also freedom – from disease, from hunger and thirst. Peace also brings education, literacy, human rights, clothing, housing, and concern for others. But above all, peace is love, and there is great power in love. Through love, Rotary can help the helpless, and the hopeless. Rotary will lead the way to peace in our world.
He urged all Rotarians to take up this call, and take it up now.